Three Guyanese Foreign Service officials attended the Training Workshop on Diaspora Engagement and Consular Services recently held by the Institute for Mexicans Abroad (IME) at the Mexican Consulate General in New York.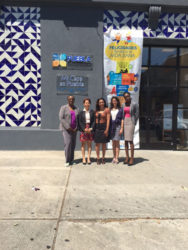 A release yesterday from the Mexican Embassy in Georgetown said that the workshop is part of the matters that were discussed during Prime Minister Moses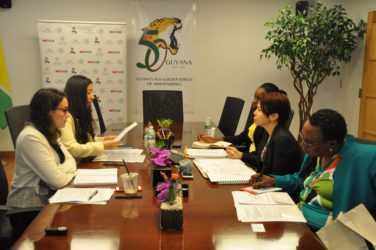 Nagamootoo's visit to Mexico in October 2015.
The Training Workshop´s programme comprised  two days of activities that addressed best practices in providing services to the diaspora, including consular documentation and engagement in economic development projects.
The release said that the Guyanese delegation included the Head of the Diaspora Unit at the Ministry of Foreign Affairs  Anyin Choo, the Deputy Consul General in New York  Jacqueline Hamer, and Ministry official  Tondicka Austin.
The Guyanese participants highlighted the policies that are being implemented to meet the needs of the 700,000-strong expatriate community and discussed the successful experiences that Mexico has had harnessing the potential of the 30 million Mexican nationals and second-generation immigrants living in the United States, the release said.
The release said that the Guyanese officials gained direct experience in the operation of the consular documentation services that the Mexican Consulate General provides to close to one million users in the Tri-State area. The workshop included visits to hometown associations and community-based organizations that have entered partnerships with the Mexican consulate to deliver services to immigrants.