Clyde Barker, the truck driver who was accused of running over 12-year-old Ezekiel Murray along the Friendship Public Road last year and causing his death, was yesterday sentenced to 3 years imprisonment.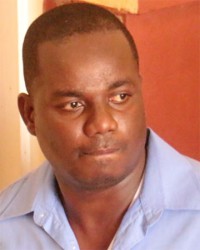 Barker was charged on April 13, 2015, with driving motor lorry GJJ 278 in a manner dangerous to the public, thereby causing the death of Murray on April 10, 2015 at Friendship.
During yesterday's proceedings the defendant stood before Magistrate Fabayo Azore who presented her findings.
The magistrate stated that based on the evidence presented by the prosecution, she considered mainly the measurements of the crime scene, noting that there was a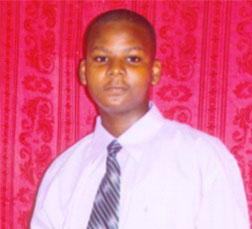 clear disparity, when it was compared with measurements presented by varying witnesses.
She further stated that the court was led to believe that the defendant was speeding on the day in question given the evidence presented which indicated that the truck he was in ended up 100 ft away from where Murray was hit.
Barker was subsequently found guilty of the offence.
In mitigation, Barker maintained his innocence.
Prior to sentencing, the magistrate stated that she was taking into consideration the fact that this is Barker's first offence, the injuries sustained by the deceased, the fact that Murray was a child and the prevalence of the offence.
Barker was subsequently sentenced to 3 years imprisonment along with a three-year disqualification of his licence.
The police's case was that Murray was struck down around 6 pm on the day in question as he was about to cross the Friendship Public Road.