Established to offer active support to the local creative industry particularly in the field of animation, the Guyana Animation Network (GAN), launched on Saturday, brings local animators one step closer to being part of the multi-billion-dollar global animation industry.
The brainchild of 20-year-old Jubilante Cutting, GAN joins animation companies in Jamaica, Trinidad and Tobago, Barbados and Suriname as part of an emerging animation sector in the Caribbean.
A not-for-profit start-up corporation, GAN seeks to actively support the animation, information and communications technology (ITCs) sector, new media and creative industries through networking, training, capacity building, advocacy, business and educational opportunities at the local, regional and international levels.
With support from Cari-com and other stakeholders, GAN seeks to utilize its resources to create and access opportunities for persons within Guyana's creative and technology communities; to develop the requisite skills with their talents and to service the Caribbean animation industry.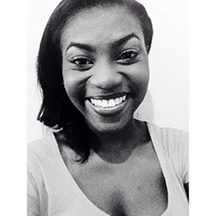 Speaking at Saturday's event, Caricom Deputy Programme Manager for Culture, Rianne de Haas-Bledoeg lauded the young woman for her efforts in the development of the country's first animation network.
"I am pleased to see that the little seed we planted in July 2014, through one animation workshop has resulted in us witnessing the birth of GAN today. More interesting, is being able to witness the initiation being done by a young Guyanese person who saw the potential and the need to organize, collaborate and provide an industry that can take a place in Caribbean animation as it strives for excellence," de Haas-Bledoeg said.
The programme manager noted that like the other animation companies across the region, the establishment of GAN fosters the development of the regional culture and creative industries, a sector that has become a high priority for Caricom Heads of Government over the years.
With Caricom having realized it has reached a juncture where it cannot continue to rely solely on its traditional sectors of oil, gas, line manufacturing and agriculture, de Haas-Bledoeg stated, more and more member states have increased their efforts in the development of the cultural and creative industries.
Moreover, she highlighted that with an increased presence of technology, much consideration should be given for the development of industries like animation for the benefit of furthering economic diversity.
"Heads of Government have acknowledged the potential of the creative and cultural industry in contributing to the development of the region, we realize that the cultural and creative industries are critical to Caricom integration and CSME has recognized that these industries are drivers for social development and cohesion, culture identity and diversity and youth engagement," she said.
With this in mind, she noted that although the animation industry is still in the infant stage, member states have since increased their support of the use of ITCs in all facets of development of the region, including the implementation of various projects to promote and assist those young persons who have fully utilized ICTs in their education to facilitate their transition into the world of work.
She said, "Our young people have a critical role to fulfil in Caricom, therefore, this organisation makes sure that young people are involved at various levels in the community so they can contribute to the development of our region."
de Haas-Bledoeg also noted that apart from having great potential for development among the creative industries, animation is also an effective tool in communication and as it is one that captures the attention of the general public, particularly the younger generation.
This, she said, is a major asset as animation can be used as medium of communication for educational purposes including public education. She further noted that animation appears to be extremely powerful in learner environments and has been proven to increase student motivation and attention.
Further, with a 7% annual growth rate, animation has become one of the most rapidly growing industries globally with an estimated worth of US$222 billion in 2013. With this in mind, de Haas-Bledoeg noted that the animation industry can be seen as a new avenue for innovation in teaching to develop creative potential and widening career opportunities, particularly for young persons.
This being said, she went on to highlight several steps taken by Caricom to foster the growth and development of the animation industry and by extension the creative industry; these include the hosting of community-based animation workshops in three countries, Suriname, Trinidad and Tobago and Guyana with the support of USAID as well as the long running Animae Caribe Festival in Trinidad.
More importantly, de Haas-Bledoeg indicated that all persons interested in this industry should be aware of the fact that training in this field is available at institutions across the region including the University of the West Indies, University of Trinidad and Tobago and the Barbados Community College, among others.
Additionally, in 2014, the regional examination body, CXC introduced digital media to its syllabus and followed through this year with the introduction of animation for students pursing the Caribbean Advanced Proficiency Examination (CAPE).
Meanwhile, Cutting spoke of the journey that led to the birth of GAN, and her vision of seeing her talented countrymen and women excelling in the animation industry.
Cutting related that being only 18 years old when she first attended a forum held by Caricom in 2014, it was hard for her to believe that her voice would have one day led to the establishment of GAN.
Nevertheless, the young woman noted that she was determined to see Guyana find its spot in the global animation industry as she was already sure of the existence of local talent.  "Guyana has the talent and once presented with the opportunity we have the potential to go really far not only in developing the industry but by also developing those young people who have the skills," Cutting posited.
Also of great importance to both Cutting and GAN, is the implementation of legislation for the support of copyright laws which, she said, the network will soon start making representation for.
"We understand it to be something that needs to be addressed because when we start doing the work, when we start doing the training, when you start going out there to showcase your work, there is no government official or business that should take your work and not tell you thanks or not pay you for it," the young woman charged.
Persons desirous of contacting GAN can do so via email: guyana.animationnetwork@gmail.com or by visiting the Facebook page at https://www.facebook. com/animateguyana/
Around the Web