Minister of Natural Resources, Raphael Trotman said on Thursday that the State Assets Recovery Unit (SARU) is operating legally and despite its inability to prosecute persons, it is currently doing investigative work which is part of its mandate.
Questions have been raised since the unit's establishment as to the legitimacy of its operations, given that there is no legislation to govern its work. The draft legislation has been sitting at the Attorney General Chambers for the last few weeks and it is unclear why the review of it is yet to be completed.
Responding to questions about the situation at a post-Cabinet press briefing on Thursday, Trotman said that SARU is a legitimate department of the Ministry of the Presidency as salaries are paid and requisitions are made. "That gives them legal authority. Insofar as a prosecuting authority, agreeably they are unable to prosecute but certainly as a State Assets Recovery Unit they have the right to investigate and to report and the enforcement arms of the state—police, DPP's Chambers—they can take up the prosecution. There is nothing to suggest, in my view …that SARU is without any legal cloak at this point in time," he said.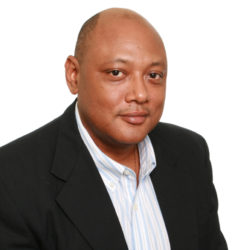 Trotman added that SARU has been "doing its work" and passing its findings to the relevant authorities. "That is the correct protocol that is being followed," he said.
Asked for the specifics of the work it has been tasked with, given the absence of the legislation, Trotman explained that the unit's work has been investigative, gathering information and passing same to the enforcement agencies. "There have been calls for SARU to be given enforcement powers and prosecution powers, which it is pursuing, but to say that it has no legal authority, I beg to differ," he added.
He was also asked about the release of the governing protocols for the Special Organised Crime Unit (SOCU) and he said that Minister of Public Security Khemraj Ramjattan "is the best minister to make that announcement or to make them public."
Ramjattan had told Stabroek News in a recent interview that an amendment to the existing legislation governing the police force is all that is required to cement the procedures that would govern the SOCU, which is just another unit within the Guyana Police Force.
Ramjattan, during the 2016 budget debate in February, had revealed that there were existing draft protocols for the unit, which was created in 2013. He had explained that the previous administration never had operational protocols and steps have since been taken by him to bring their operations in line with the Standard Operating Procedures of the Guyana Police Force, hence the drafting of the protocols.
The document was to be shared and discussed with President David Granger and Attorney General Basil Williams, after which it was to be made public.
The review process has since been completed but it has not been made clear when the protocols will be released to the public as was promised.
The opposition, in particular, has been questioning the operation of these two units.
Earlier this month, opposition leader Bharrat Jagdeo said that the rule of law is under threat from SARU and SOCU and he used recent statements by various government ministers and alleged targeting of PPP/C MPs to make his case.
PPP/C MP and former Attorney General Anil Nandlall has also raised concerns, going as far as to say that "political dictatorship and fear have returned."
Nandlall, writing recently in his "The Unruly Horse" web column, said that when the PPP/C left office, SOCU was in its embryonic stages.
"Under this government, this unit has evolved into something radically and fundamentally different. It is public knowledge that it is not answerable to and takes no directions from the Commissioner of Police; it is housed in the Ministry of the Presidency and funded from the budget of that Ministry; it engages in operational matters and conducts investigations into matters wholly unrelated to the FIU [Financial Intelligence Unit], money laundering, or terrorism; indeed there is no FIU in place from which it can get instructions or functional directions; and recently, we have now learned that it is investigating leaders of the People's Progressive Party, former ministers of the PPPC Government, Members of Parliament of the PPPC, and friends and supporters of the PPPC," he wrote.
With regard to SARU, he wrote that this unit continues to be "a legal bastard" and is the author of a list of persons whose property ownership information was being requested. "It has no legal powers to conduct any type of investigation.
Its head, Dr Clive Thomas is clueless in respect of how investigations are to be lawfully conducted. From all his public utterances, it is clear that he comes to conclusions first and then he investigates," Nandlall wrote.
Around the Web