There will be a Commission of Inquiry (CoI) into the 2006 assassination of former agriculture minister Satyadeow Sawh, his siblings and his security guard, President David Granger said last night, though he could not say when.
"I haven't set a timeline but we are dealing with other issues," he said moments after he delivered the feature address at the closing ceremony of an orientation programme for new Heads of Mission.
While delivering remarks on security and territorial integrity, he spoke of the issue briefly. "I go to Toronto and members of the Sawh family are approaching me to get justice," he said. The President had previously said that a "blood relative" of the slain minister had approached him.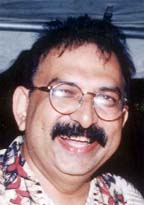 Pressed on the issue after the closing ceremony had ended, he said he has made a broad commitment to investigate the killings. He said relatives approached him and "There will be an investigation into the circumstances which led to his death."
Asked if the inquiry would be held by year end, he said, "We have to do some preliminary work on the evidence before we set up a formal commission of inquiry. I am not setting a deadline it is important for us and we are going to get it done."
Around midnight on April 22, seven masked gunmen dressed in military fatigues invaded the minister's LBI home and riddled him, two of his siblings and security guard Curtis Robertson with bullets.
There were five people in the house that night, the minister, his wife Sattie Sawh, and his three siblings: Omprakash Sawh, Rajpat Sawh and Phulmattie Persaud. Three security guards were outside.
Reports were that the minister's wife and his brother Omprakash were in the kitchen when they saw a masked gunman looking at them through a window. Sattie Sawh had said that she alerted the minister who was in his hammock on the veranda, but before he could escape to safety, he was riddled with bullets. He collapsed just inside his front door.
Omprakash had hidden his sister Phulmattie underneath a bed, but the gunmen found her and killed her.
The gunmen then turned their weapons on the minister again and at the same time placed Omprakash on top of Rajpat to kill them both. Omprakash said he begged the men for his sister's life and gave them $23,000, a digital camera and a watch. He said he and his brother were praying for their lives, but before the gunmen left they fired another shot at them killing Rajpat. Robertson also died.
Two other persons were injured: security guards Albert Mangra and Aga Khan.
Sattie had told Stabroek News from her home in Canada shortly after Granger's initial announcement that she welcomed government's expression of interest in reopening the case and hoped it would be a truth-finding mission and not be used for political purposes.
"I thought of the Rodney COI and whether it satisfied her [Rodney's wife]. Would we be satisfied? I don't want it [the case] to turn into a political tool," she said.
She also expressed disappointment that the former government with whom he was closely aligned did not work to ensure that the matter was thoroughly investigation and those involved in the planning and execution of the crime brought to justice.
Around the Web