With a total of 245 workplace accidents already recorded for the year, the Ministry of Social Protection's Department of Labour will be working with select employers to improve workplace conditions and reduce the number of both fatal and non-fatal accidents.
The initiative is expected to be rolled out by September and according to an official from the department, who did not want to be named, there are 62 companies they are expecting to work with. "…We will be inviting these 62 companies to partner with us. What we are going to do is work with those companies that have reported accidents in the past five years. Those companies have reported not only the fatal but the non-fatal accidents. Some of these companies would have recently established the joint safety and health committee," the official explained.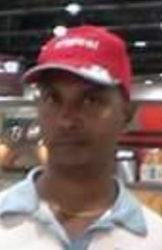 According to the official, this initiative will see the training of safety and health committees as a means of reducing workplace accidents. "At the end of it all, we would have focused on training of the safety and health committees so that they can function in the workplace, so that they can do what they are supposed to be doing in the workplace because they have roles and responsibilities. We want them to sign the partnership agreement. By signing the agreement, they are agreeing to do certain things. …You will have functioning safety and health committees…," the official said.
While it is the Ministry of Social Protection that is tasked with the responsibility for safety and health at work, the Labour and Occupational Safety and Health Department executes this mandate. Chief Labour Officer Charles Ogle, in a recent interview, stated that all of the accidents that have been reported for the year are being investigated. From those investigations that have been completed, he added, recommendations have been made to prevent the reoccurrence of accidents.
"We make recommendations and follow up to ensure that the recommendations are being acted on. It's not that the accident happens, you go and then you shut down. Every accident is different, so the officers they go and investigate then they make recommendations," Ogle said.
Regarding the mining sector, which has seen a number of fatal and non-fatal accidents for the year, Ogle opined that, "Most of the accidents in the mining industry are occurring due to lack of policy, non-adherence [to] the law. If people would observe the rules and regulations, we won't have these accidents."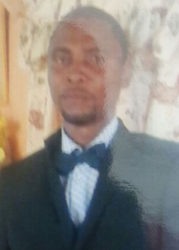 He said too that the department has held weekly training sessions for both and employers and employees to sensitize them on various acts including the Occupational Safety and Health Act and the Termination of Employment and Severance Pay Act. "Of recent they don't want to come. From March to May of this year, we have had half day training for employers. For the month of June, however, no one has turned up," Ogle remarked.
Lack of compliance
The growing number of accidents in the workplace has raised concerns that enough is not being done to effectively tackle the problem. Statistics from the department revealed that for the years 2011 to 2015 a total of 3,037 workplace accidents were reported. Of this number, 71 were fatalities.
Workplace Safety Solutions Specialist Dale Beresford is among those who believe that not enough is being done to tackle workplace accidents. "Added to that, I believe that the rigid enforcement is necessary for us to have a reduction in the number of fatalities," he told Stabroek News during a recent interview.
"I believe that Guyana is on the verge of economic advancement in terms of the recent oil discovery and, therefore, we need to seriously address safety because more persons are coming out of the school system into the world of work and the powers that be need to ensure that these regulations and laws are not only put in place, but enough policing is being done and the agencies should be staffed and equipped to discharge the functions," Beresford said.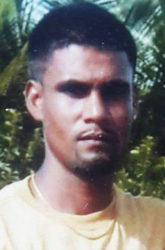 The Occupational Safety and Health Act (OSHA) was passed in 1997 and it speaks to the need for workplace accidents, whether fatal or non-fatal, to be reported. Beresford said non-fatal accidents should be reported within 48 hours, while fatal accidents should be reported immediately, which will result in immediate investigation by the authorities.
Of great concern, he said, is the fact that many employers do not report these accidents. "The failure of the employers to report accidents will result in incorrect data being forwarded as Guyana's country report. It also means that we will not have accurate data to take to the International Labour Organization [and], therefore, the necessary intervention will not be forthcoming because we will not be getting a true picture," he stated.
Beresford added that once an accident occurs, this means that there was some deficiency in the system. When this happens, he noted, the onus is then on the regulatory body to not only find out what the violations were, but those who were culpable and for those guilty parties to pay the penalty.
"Also, it is important that you review or evaluate the circumstances that led to the accident and ensure that the corrective measures have been put in place to prevent a reoccurrence and whatever it takes it should be either on the onus of the owner or regulatory body to put that compliance in place," he said.
The industrial fatalities recorded for the year include the death of 45-year-old miner Ricky Hughes, who perished last Tuesday after an excavator he was operating toppled, leaving him submerged in a pond at the Omai Mines in Region Eight. Hughes, of Lot 90 Glasgow Village, East Berbice, Corentyne, was trying to lower an engine into a mining pit when the excavator toppled.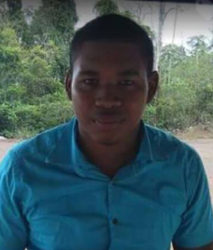 One week before that, contractor Asraf Hoosaney died after he fell from the roof of a bond he was working on at La Bonne Intention, East Coast Demerara. Hoosaney, of Lot 760 Block 8, Mon Repos, East Coast Demerara had come into contact with a livewire, which electrocuted him. He then fell. His father has since questioned why his employers did not provide him with any protective equipment.
On July 29, 19-year-old Leroy Bennett, of Alness Village, Corentyne, Berbice, fell some 45 feet to his death from the roof of the Ancient County Rice Mill at Tarlogie, Corentyne. He was doing routine maintenance at the time.
Construction worker Carl Clarkson, 42, called 'Boy Blue' of Lot 37 Bel Air Village, East Coast Demerara, was electrocuted on June 12 while working on a Robb Street building. The man was reportedly flung from the second storey of the concrete structure, located next to Salt and Pepper, after a steel rod he was carrying came into contact with electrical wires. It was said that the rod was being handed to him from workers on the floor below. The workers were given safety equipment a few weeks after the accident.
On May 29, 18-year-old miner Ramold Williams of 58 Miles, Mabura Road, Region 10 died after the pit in which he was working collapsed, trapping him. He was later pulled from the pit and transported to the Mahdia Hospital, where he was pronounced dead on arrival.
And on March 14, 19-year-old miner Trenton Sebastian, of Kurukubaru, Region Eight, was killed at Konawaruk, Mahdia, Backdam, Region Eight, after the mining pit in which he was working collapsed, pinning him under slush. Reports are that Sebastian and four other miners were washing the walls of the mine while simultaneously, other miners were also clearing the area of trees when one of the walls of the pit caved in and pinned the teenager under the soil. A Commission of Inquiry (CoI) was later conducted into Sebastian's death and it was found that his death occurred due to the "absence of controls to make the mine-face safe."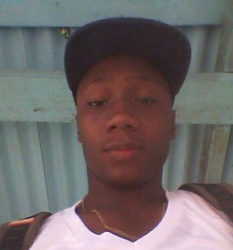 It also found that, "the principal cause of this pit failure accident is that a shortcut was taken to extract ore to a pile in the pit, wash it to the sump and recover gold quickly. The safety practices with respect to overburden removal and proper mining bench delineation to isolate the mine-face were absent."
Penalizing defaulters
Beresford pointed to the mining sector, which has seen a high number of accidents that resulted in a number of CoIs. "In the mining sector, where we have reports and commissions of inquiry… we need to go to the next level of penalizing defaulters and I mean rigorously addressing the shortcomings and put in place regulatory systems that hold people accountable," he said.
He went on to say, "With all the commissions of inquiry we have had for the past two years, the mining sector has taken the lead on fatalities. From 2013 to now, that sector has more fatalities than the agriculture sector, which is a cause for concern."
He added, "We had over three or four CoIs… Are we going to hold a CoI for every death without putting things in place? It is about time that we stop talking and really start putting things in place because persons are dying and persons will continue to die if we do not put systems in place."
For employers, Beresford noted that ignorance of the law is no excuse, while employees also ought to be aware that they have the right to refuse dangerous work without any form of victimization or penalty once they bring it to attention of their employers.
He said that if workers end up doing their jobs in proximity to livewires, for example, it means that no job hazard analysis was done or no proper risk assessment. "…Because if you did, then you would see that there is a high probability of that person coming into contact with that electrical wire," he said.
Beresford also lamented that while the law states that every organization with over a certain number of employees in Guyana should have a joint safety and health committee, the majority do not.
Regarding the Act itself, he added that there is a need for a review, especially since it has been almost 20 years since its enactment. "We need to look at reviewing it. We need to also see what part the new international laws and guidelines impact on our Act. There is now the global harmonization system. In Guyana, we have not heard anything about it. This deals with having signs, labels etc. which is compliant and standardized throughout the world," he said.
Around the Web