Haroon Eshack, the taxi driver who crashed into a parked truck along the Chelsea Public Road, at Mahaica, was yesterday charged with the causing the death of his passenger, UK-based Guyanese Bibi O'Donovan.
Eshack, 66, of West Coast Berbice, was denied bail by Sparendaam Magistrate Zamilla Ally-Seepaul, who was told that the man was previously involved in a fatal accident in Berbice where three persons had been killed.
Eshack, it is alleged, drove his car, HC 6753, in a manner dangerous to the public, thereby causing the death of O'Donovan on August 17 along the Chelsea Public Road. He was not required to plead to the charge.
Police Prosecutor David Goodridge sternly objected to Eshack getting bail, while noting that he has a pending matter of a similar nature in Berbice.
However, Eshack refuted the claim, telling the magistrate that he had no pending matters in any court and neither was he charged with any offence.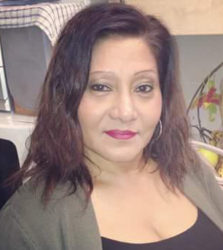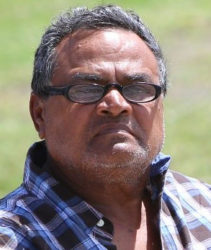 However, Goodridge, after conferring with the investigating officer, told the court that Eshack was allegedly involved in an accident in Berbice that claimed the lives of three persons last year.
The magistrate, who became outraged at the revelations of the prosecutor, demanded to know why the accused lied to the court about not having pending matters. But the prosecutor then told the court that Eshack was never charged since the investigations are still ongoing.
The prosecutor nevertheless said that his objections for bail remained. He said if Eshack were granted bail he would continue to be reckless on the roadways, which was evident in the Chelsea accident.
The prosecutor further pointed out that in the previous accident, Eshack allegedly drove under a truck, while in the second accident he drove into one.
It is alleged that at around 5.15am on Wednesday, Eshack, who was driving at a fast rate on the southern side of the public road heading to the Eugene F Correia Airport, collided into a truck on the road. O'Donovan, 53, died on the spot, while her daughter, Shaneeza Lewis, 23, who was also in the car, was hospitalised.
After hearing the prosecutor's submissions, the magistrate remanded Eshack to prison and adjourned the matter until September 13th, when it is to be heard at the Mahaica Magistrate's Court.
After the hearing, Eshack's attorney arrived and tried her best to plead for bail. However, her request was denied by the magistrate on the grounds that he has similar matters pending.
O'Donovan had returned to Guyana some six weeks ago with her daughter to do some repairs to their Lot 15 Cotton Tree, West Coast Berbice home. They were destined to check in at the airport at 6am on the day of the accident in order to begin their journey home.
Around the Web