An 11-year-old child was yesterday electrocuted after he came into contact with what is alleged to have been an illegal connection that was located near to his Golden Grove home.
The dead child has been identified as Jermain Holder of Lot 70 Golden Grove, East Coast Demerara.
According to reports, around 2pm, Holder was assisting his cousin O'Brien George in fetching some cement mixture when George left to watch a fight that had broken out on the road. Holder subsequently followed him and it was then that he came into contact with the wire.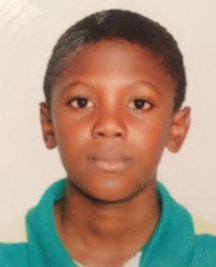 George said that he took a seat on the corner after which he was alerted by one of the residents who said that Holder was getting "stiff."
"He [Holder] back to back into a mesh fence when he got shocked. One of the residents saw that he was getting stiff," the man said.
George said that he tried three times to pull his cousin off of the fence and it was only on his third attempt that he was successful. Following this, the man related that they picked up Holder and went to alert his father, following which the child was rushed to the Georgetown Public Hospital but was pronounced dead on arrival.
Meanwhile, residents of the area said that they had made endless calls about the wire but to avail. They stated that the live wire from the post belonging to GPL which fell on the fence led to the demise of the child.
Other reports however alleged that the fence was owned by several persons who are accused of stealing electricity from the power company. "Is not actually GPL. The shop owner had called GPL earlier in the afternoon and told them about it but they tell the lady how they don't work on Sunday. After the incident happened they were alerted and they came and removed the wire," one resident said.
Holder leaves to mourn his parents and five siblings.
Around the Web