A Tucville businessman was taken into police custody after he opened fire on a vehicle that turned onto his bridge on Tuesday night, killing the driver and injuring his companion.
The police say they are investigating the murder of Colin Perreira, 25, an excavator operator of Kitty and the attempted murder of Gailann Chacon, 20.
The statement explained that according to the initial investigations, Perreira was driving a heavily tinted vehicle and his friend, Chacon, was in the passenger seat. Perreira was reportedly attempting to turn the vehicle around using the man's bridge, when the man, who was in his yard at the time, drew his licensed handgun and discharged several rounds at the vehicle. Perreira and Chacon were hit about their bodies. The police were alerted and when they responded, the victims were rushed to the Georgetown Public Hospital where Perreira was pronounced dead on arrival. Chacon was admitted in a critical condition.
"Well we were in church around 9 last night [Tuesday] and when we came out his mother got a call from my cousin and she said let's go home," Elizabeth Roberts, Perreira's cousin told Stabroek News. She explained that Perreira's mother subsequently told her that someone had called and informed her that her son had been shot.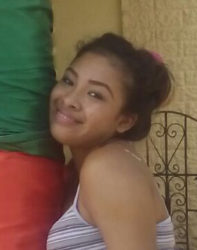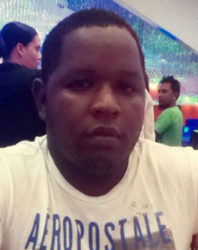 "We were waiting on the bus but it was taking long and we wanted to rush down so this pastor gave us a drop to the place [Tucville]," she said, adding that when they arrived on the scene Perreira and Chacon had already been rushed to the hospital and the police were wrapping up their probe.
She added that they were told to visit the East Ruimveldt Police Station and when they got there the police told them that Perreira had been shot multiple times. "We rush to the hospital and is on the way we got a call saying that he dead," the teary-eyed woman related.
Roberts pointed out that from what she was told, Perreira had gone to Tucville to pick up Chacon's family.
"We came down for a funeral and my wife had to make a wedding cake in the area [Tucville]," Chacon's father, Dereck Chacon, told Stabroek News. He explained that he had asked his daughter to pick him and his wife up and she said she would've sent a taxi, so they were surprised when they discovered that she was in the car.
"We were outside waiting and the car passed us and went to the bridge to turn around and then we heard the bullets. I never thought it would've been her and that car but then after the boy got shot he come out of the vehicle and ran towards us," the man explained, adding that Perreira fell to the ground and told him that his daughter had been shot.
"That's when we run to the car and she was on the ground and I rush to she and start to pray with her and I tried to talk to her and tell her it would be okay," Chacon's father said. He pointed out that the police arrived soon after and they were rushed to the hospital.
He added that currently his daughter is in a stable condition and is recovering. The businessman is in police custody assisting with investigations.
Around the Web