Terani Goolsarran, the man who is accused of killing 14-year-old Akeem Grimmond, was yesterday charged with the crime and remanded to prison.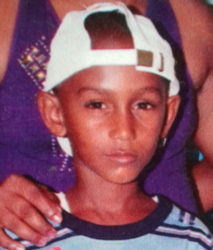 Goolsarran, 26, a construction worker of Number 60 Village, appeared before Magistrate Rabindranauth Singh at the Springlands Magistrate's Court, where the charge was read to him.
It is alleged that he murdered Grimmond, of Lot 53 Section B, Number 61 Village, who had gone missing on Saturday last. The teen's body was found with multiple chop and stab wounds in a drain some 300 feet away from his home on Monday afternoon. A post-mortem examination conducted on Tuesday revealed that the teen died from suffocation.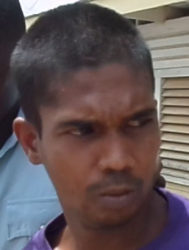 Goolsarran was not required to plead to the indictable charge and was remanded to prison until September 14, when the matter will be called at the Number 51 Magistrate's Court. During the man's arraignment yesterday, his wife created a ruckus as he left the courtroom, pushing and hitting everyone and everything in her path.
Around the Web