People's National Congress Reform (PNCR) Chairman Basil Williams will not be opposed for re-election when offices are contested at the ongoing 19th Biennial Delegates' Congress.
Williams had informed that he would have been running for re-election to the post of Chairman and PNCR General Secretary Oscar Clarke had previously announced that there were three other nominees, including former party leader Robert Corbin, Vice-Chairperson of the PNCR's North American chapter Lurlene Nestor and Vice-Chairperson Volda Lawrence, who is Minister of Social Protection.
Corbin had told this newspaper that he declined the nomination and so too have Nestor and Lawrence.
Nestor yesterday said that she has declined the nomination as well but she will be vying for a spot on the party's Central Executive. "I declined because I am already the Vice-Chair of the North American Region of the PNCR and I am comfortable handling that position at this time. But I am running for Central Executive Member of the party," she said.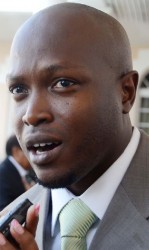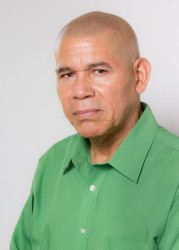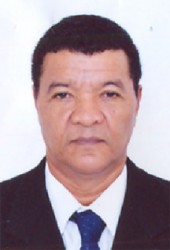 This newspaper did not get the chance to speak with Lawrence about her withdrawal but it was told by an executive of the party that she will not be contesting because of myriad tasks that come with her ministerial portfolio. Lawrence is also not seeking re-election as PNCR Vice-Chairperson.
While there were nine nominations for the two posts of Vice-Chairperson, only three persons will be contesting. They are: current Vice-Chair and Minister of Public Health Dr George Norton, attorney James Bond and former Region Four Chairman Clement Corlette.
Norton, who has recently been under fire for the controversy surrounding the ministry's rental of a drug bond, has said that he has learned from the situation and feels that the experience has helped his growth as a politician and more so as a minister of an agency. As a result, he has said that he wants delegates to give him the opportunity to serve in the capacity once more.
"George Norton has been a true soldier to the cause of the PNC, in the frontline of the battle, in the trenches and warzone to get rid of the PPP and all those who benefitted through corruption with their being in power and they [the delegates] can look forward to more positive changes," he has said.
"To create a level playing field for all to share in the good life of Guyana and not only a selected few, as what took place, I promise to work with the same level of zeal and enthusiasm, particularly in the indigenous and hinterland communities, where my forte lies in my political advocacy. Besides, over the years working with all the leaders of the PNC, I have developed a track record and vast experience that the PNC would be very fortunate to have at their disposal," he added.
'Not a competition'
For his part, Bond says he is seeking the post for the opportunity to serve and to be vocal in the hierarchy of the PNCR for the youth.
"It is not a competition, it is not a contest for me. It is just a position to serve. All the top leaders in the PNCR are ministers and they are doing a fantastic job as ministers. So, my duty right now is to help shoulder that burden. The Vice-Chairmanship offers a platform where I can advocate for youth, I can advocate for representation, for growth in the party in terms of the revenue base and membership as well. Being the VC, I can have a unique platform as a youth in the party to better advocate for those principles," he said.
A seemingly annoyed Corlette would only confirm his acceptance of the nomination when approached.
'Too much'
Meanwhile, Minister of State Joseph Harmon, who was also nominated for the post of Vice-Chairperson, explained that he declined it because he had "too much on my plate at this time." He added that he would not endorse any candidate. Instead, he explained that when voting comes up tomorrow, he will vote in accordance with his belief as to the competence of the candidates.
"I believe that at this time the reason why I declined the nomination is I believe there are more important issues to be dealt with in the coalition government as a coalition and that will require my full time and attention as opposed to splitting it with the leadership of the party. I will continue to work within the party structure, trying to ensure that our people are mobilised and prepared for 2020 and onwards. That is why I decided not to accept the nomination that was made by some of the groups," Harmon said.
"Some persons do it. Some persons were already there and they have actually become accustomed to balancing the responsibilities of the party. My particular case, as you know, I am always in the spotlight. I am the Minister of State and there I have an additional responsibility of ensuring that the coalition's policies are kept in focus and that we succeed as a coalition government. We have a great party, a democratic party…I believe that the delegates who will vote will make the right choice who they want to be in the leadership of the party and at that time I will also vote myself," he added.
Around the Web