The two businessmen, who were taken into police custody after the recent vigilante killing at Pearl, have been released as the police await the results of gunpowder residue tests.
Acting Commander of 'A' Division Marlon Chapman confirmed to Stabroek News yesterday that the two men were released and that the police are awaiting the gunpowder residue tests to confirm whether either of them has been linked to the killing of Seon Clarke.
The two businessmen are both licensed firearm holders.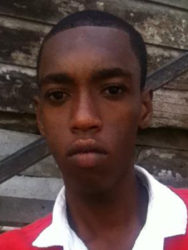 Clarke was shot dead while his companion was beaten at Pearl, East Bank Demerara, just over a week ago.
The injured men were rushed to the Diamond Public Hospital, where Clarke was pronounced dead on arrival and his friend was treated for minor injuries and then taken into police custody.
The police had subsequently reported that during investigations Clarke's friend took investigators to a location at Pearl, where he handed over a .380 Beretta pistol with six matching rounds, along with two cellular phones.
Police had initially said that Clarke and his friend had visited a grocery store at Sarah Johanna and were noticed behaving in a suspicious manner by the owner of the business, who subsequently raised an alarm.
The police subsequently responded but the men had escaped into the surrounding bushes.
During the search, two loud explosions were heard but the two men were not found until later that night, around 11.30, on the Pearl Public Road, by members of the community. Clarke was the subsequently shot by a resident and his accomplice beaten before they were handed over to the police.
Around the Web