Robert Benn, the contractor who fatally shot a man and wounded his companion as they tried to turn their vehicle on his driveway, was yesterday read charges of murder and attempted murder.
"Keep the faith," a relative of Benn said to him as he was leaving the courtroom of Georgetown Magistrate Leron Daly in shackles. He had just heard the two charges which stated that on August 23, at Georgetown, he murdered Collin Perreira and discharged a loaded firearm at Galeann Chacon with intent to commit murder.  Benn was not required to plead to the charges.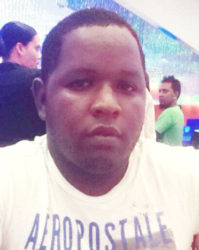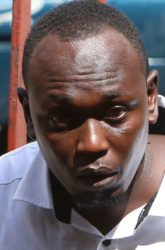 According to the man's attorney, Ronald Burch-Smith, his client deeply regrets his actions and sees the case as a tragedy. The lawyer pointed out that on the day in question Benn and his wife had just returned home from grocery shopping. The man then secured his premises and went around the home making checks. Burch-Smith said that the reason why his client did this was because he had been receiving death threats. He said Benn and his wife were having talks about moving out from their home when the saw a dark tinted car attempting to turn on their bridge and they feared for their lives.
Burch-Smith lamented the way the police have been conducting the investigation, while raising the alarm that the surviving victim has not even given a statement to the police about what transpired on the night of the shooting.
However, the police prosecutor told the court that a statement was taken from Chacon by the police. She said that the woman is still hospitalised and is recovering.
The magistrate subsequently remanded Benn to prison until September 16, when the matter is to be called for report.
A police statement on the shooting said Perreira, 25, was driving a heavily-tinted vehicle with his friend, Chacon, 20, in the passenger seat when they attempted to turn the vehicle around using Benn's bridge.
Benn, who was in his yard at the time, drew his licensed handgun and discharged several rounds at the vehicle, hitting Perreira and Chacon about their bodies. The police were alerted and when they responded, the victims were rushed to the Georgetown Public Hospital, where Perreira was pronounced dead on arrival. Chacon was admitted in a critical condition.
Around the Web