Two men, who were allegedly found with over 12 pounds of cocaine during a police stop, were yesterday remanded to prison after being charged with possession of the drug for trafficking.
The city court of Magistrate Leron Daly heard that on August 25th, at Kitty, Ameer Mohammed, 45, of Number 79 Village Corentyne, East Berbice and Jason Ally, 37, of Lot 13 La Parfaite Harmonie, West Bank Demerara, had in their possession 5.460 kilos (12.03 lbs) of cocaine for trafficking.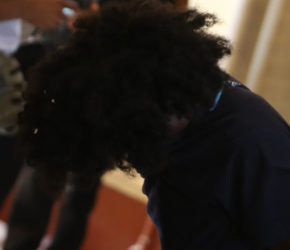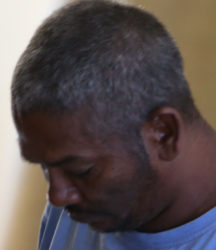 Mohammed and Ally pleaded not guilty to the charge when it was read to them by Magistrate Daly.
Attorney Paul Fung-A-Fat, who represented the men, made an application for bail on behalf of them. He said that Mohammed, who was the passenger, and Ally, who was the driver at the time when they were picked up by the police, said that no tests were done to see if they had handled cocaine and neither were any caution statements taken from them.
According to Fung-A-Fat, the men were stopped by the police and they were asked to exit the car. The only thing that was found on the men were a packet of cigarettes and a quantity of United States of American currency, which belonged to Ally. The attorney said that his client's money, which was confiscated by the police, should be returned to him to aid in his legal fees.
Fung-A-Fat further argued that since both his clients are respectable, working-class men, they should be given reasonable bail and if the court wishes their passports can also be surrendered to the police.
However, the magistrate found that no special reasons were given for bail and therefore denied the application for them to be released.  The matter was then adjourned until October 3rd.
Around the Web