Ian Griffith and Cora Towler yesterday both appeared before a city court, where they were charged with possession of  cocaine for trafficking which was found in the handles of a suitcase.
Both Griffith, 40, of North East La Penitence and Towler, 41, of Lot 1 Mandela Avenue, East Ruimveldt, were remanded to prison after being read separate charges stating that on August 26th, at the Cheddi Jagan International Airport (CJIA), they had 1.004 kilogrammes of cocaine in their possession for the purposes of trafficking.
They both pleaded not guilty to the charges.
Griffith was represented by attorney Peter Hugh, who made an application for bail on the grounds that his client was being charged for narcotics found in the possession of a third party who had not even been brought before the court and which was, furthermore, concealed in suitcase handles.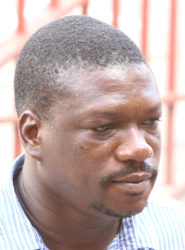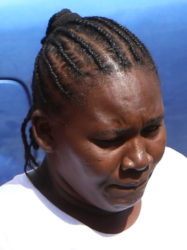 Lawyer Paul Fung-A-Fat, representing Towler, who he said is a naturalized American citizen, reiterated Hugh's position that the drugs were not found in the possession of his client. He added that she had no knowledge of the narcotics and that the suitcase in which the cocaine was hidden was loaned to the family by someone.
Fung-A-Fat stated too that no confession was given by Towler and neither were there any fingerprints to connect her to the find.
Prosecutor Shevon Jupiter countered Fung-A-Fat's claim, telling the court that the defendant had admitted in a caution statement to having knowledge of the drugs, and even implicated Griffith, with whom she allegedly packed the suitcase in question and hid the narcotics.
Griffith and Towler were both denied bail, and will make their next court appearance on September 12th.
Last Friday, a 14-year-old boy, awaiting a flight to New York, was held at CJIA by ranks of the Police Narcotics Branch, who uncovered the cocaine in the handles of his suitcase.  He was later released and Towler and Griffith were charged.
Around the Web