Hinduja Global Solutions (HGS), a leading Indian call centre company has expressed interest in establishing operations in Guyana, according to a release today from the Office of the Prime Minister.
This was related by President of the company Narasimha Murthy who recently met with Prime Minister Moses Nagamootoo in a meeting which was facilitated by Go-Invest.
The release said that a HGS delegation had previously visited Guyana in May of this year. HGS, part of the Hinduja Group,  entered the Jamaican market four years ago and the release said that it is keen on partnering with the Government of Guyana to expand in the Caribbean and South America to promote digital marketing and competitive business services.
The PM, the release said, conveyed that Guyanese youths have embraced new technologies, and would welcome, training and additional job openings.  He underlined Guyana's openness and commitment to doing business with all credible investors.
Murthy said that HGS could incrementally create jobs for several hundred persons who, at the same time, would be trained to meet growing demands for digital services and e-commerce.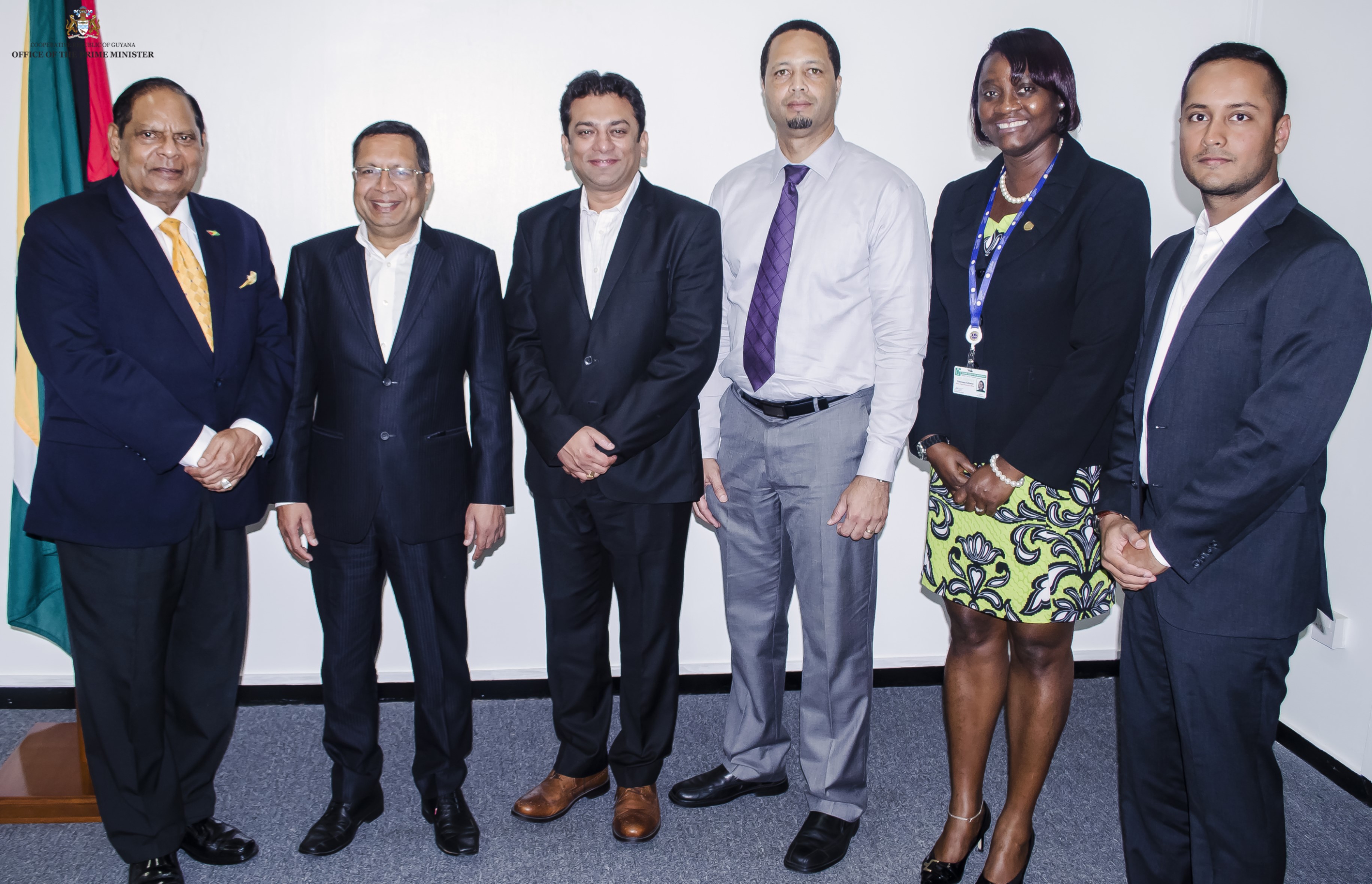 The HGS delegation also included Vice President, Subhankar Ghosh and Business Analyst, Rawool Sahu.  They were accompanied by Go-Invest Chief Executive Officer, Owen Verwey and Senior Export Promotions Officer, Uchenna Gibson.
HGS, which is headquartered in the Indian metropolis of Mumbai, operates worldwide in 67 locations and in 37 languages. The company employs 40,000 persons.
Business Process Outsourcing has attracted several big companies here recently.  Qualfon has been established here for a number of years and has greatly expanded its operations while France-based Teleperformance launched last year. Local company Nand Persaud is also engaged in this business.
Around the Web