A twenty-seven-year old was on Wednesday placed on $50,000 bail for allegedly causing injuries to a young woman's face.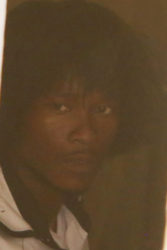 The court heard that on June 11, at Georgetown, Bryan Hescott of Lot 151 Middle Road La Penitence, allegedly unlawfully and maliciously wounded Sherri Ann Rousa. Hescott, a mason pleaded not guilty to the charge when it was read to him by Magistrate Leron Daly.
Police prosecutor Shevon Jupiter who did not object to bail, told the magistrate that there should be conditions for Hescott to be granted bail. Jupiter said that the accused should be placed on a bond to keep the peace and to report to the nearest police station. According to the prosecutor, the young woman who was hospitalized for a short period sustained some injuries to her face.
The magistrate subsequently granted Hescott bail and enforced the conditions that were recommended by Jupiter. Hescott's matter was adjourned until September 7.
Around the Web