Christopher Stanley, charged with the fatal stabbing of Owen Browne in Tiger Bay last year, was yesterday committed to stand trial for murder at the High Court.
The charge against Stanley stated that on August 29th, 2015, in Tiger Bay, he murdered Browne, also known as "Red Cap" and "Rasta Man."
During the Preliminary Inquiry into the charge, the court heard from Nicole Clarke, who lived with Browne, Debbie Case, who witnessed the fatal stabbing, and William Andrew Boyle, of Eureka Medical Laboratory, who identified a substance on the knife.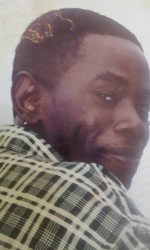 Based on the evidence presented by the witnesses, presiding magistrate Judy Latchman found enough evidence to call upon Stanley to lead a defence yesterday.
Stanley, however, when asked by the magistrate if he wished to call any witnesses, stared blankly and slowly shook his head. As a result, the magistrate announced that based on the evidence that was led, he would be committed to stand trial at the next practical sitting of the Demerara Assizes and will remain on remand until that time. Browne was allegedly stabbed over 40 times by Stanley, who was in a fit of rage at the time.
Residents and Stanley's family said he had started to "trip out" about six months ago but refused to seek help for his episodes.
Prior to the fatal attack, Stanley had been seen sharpening a knife, which is believed to have been the murder weapon. Stanley had also allegedly attacked another man and chopped him in his head.
The suspected murder weapon—a knife—was found under a bed in Stanley's home while blood was also found in the bathroom.
Browne, a father of 12, reportedly celebrated his 49th birthday one day prior to his death.
Around the Web