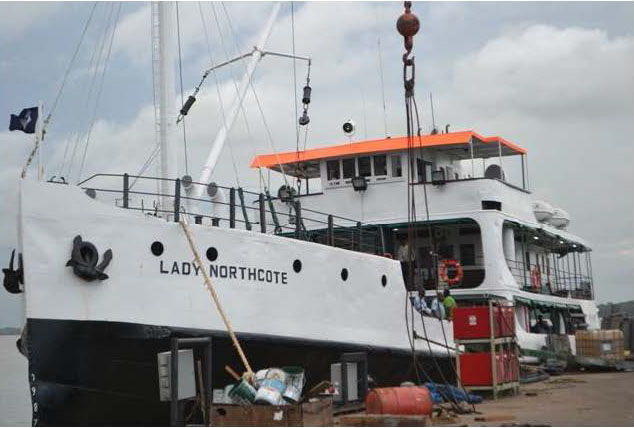 The two persons who were taken into police custody for the boating accident on the Aruka River, which resulted in the death of two young children, have been released, while the family of the deceased is pleading for the investigation to be completed quickly.
Commander of 'F' Division Rabindranauth Budhram told Stabroek News yesterday that the two prime suspects were released on station bail, pending the completion of the investigation. He also stated that the police have now started to compile the file for the Director of Public Prosecutors as they were awaiting the results of the post-mortem examinations.
Budhram pointed out that the police also have to do further investigations, including questioning residents of the area and other boat operators.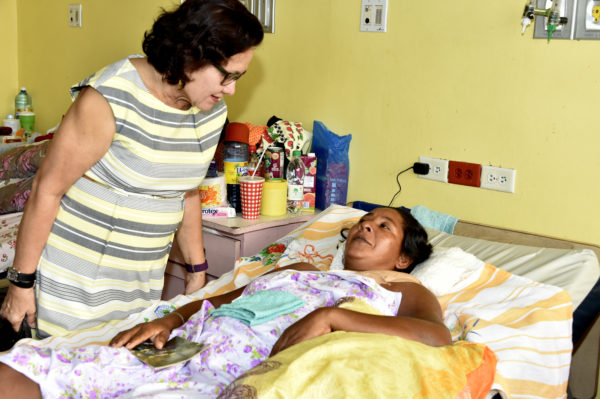 Last Thursday, Basil DaSilva, Ophelia James and their three children, Wayne Da Silva, 16, Loyzal Da Silva, 7, and Daveanand James, 6, were traveling on the Aruka River heading to Central Kumaka when a boat crashed into their vessel.
Basil Da Silva was subsequently thrown off of the boat and into the water and his wife and three children were left in the boat, which was badly damaged and started sinking.
James, who had suffered two broken ribs, a fractured shoulder blade and a punctured lung, had told Stabroek News that her two youngest children were knocked unconscious as the boat was sinking and their older brother, Wayne, tried to save them but his valiant efforts were fruitless.
The children's bodies were recovered last Saturday and they were laid to rest on Tuesday.
Da Silva told Stabroek News yesterday that that he and Wayne are at home in Mabaruma, while his wife is still admitted at the Georgetown Public Hospital.
"We are fine here and just having a few aches and pains… but my wife still in the hospital and she still complaining about pain," the man pointed out.
He explained that all his family is looking for at this point in time is to have the men that were responsible for the accident face the law. However, while the two men have been released, Da Silva explained that he is of the opinion that the police are not working assiduously enough. "When it happen and my son was in the water, he said he recognised the boat that drive away and yet the police can't charge the man yet," the man pointed out, while noting that the boat operator that his son saw is known in the area and usually operates in a reckless manner.
Around the Web