Diabetic patients who would usually benefit from a public supply of insulin have been forced to buy their medication from private pharmacies since public hospitals and health centres in some regions are experiencing a shortage.
This is according to several regional officials, all of whom asked that the issue be addressed by the government for the benefit of patients who depend on the public supply of the medication.
When contacted for a comment, the Ministry's Chief Medical Officer Dr. Shamdeo Persaud stated that he was not in a possession of any information on the issue at that time, but promised to look into it.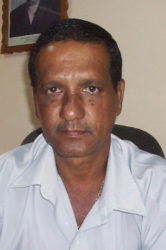 Region Three Chairman Julius Faerber told Stabroek News that inadequate supplies of insulin have been a concern for the region for some time now and there has been no sign of an intervention from the Public Health Ministry.
Faerber revealed that both the Leonora Diagnostic Centre and West Demerara Regional Hospital have been without supplies for several months now. The situation is said to be similar at health centres across the region, particularly those in riverain areas, the Chairman added.
As a result, diabetic patients who would normally visit the hospitals and health centres as out-patients can no longer access insulin from hospitals or health centres and instead they are now forced to source their medication elsewhere.
This, he said, has caused some persons to become frustrated as many cannot afford to make the purchase since the insulin is expensive. Persons who reside in riverain areas are also at a disadvantage as they also cannot readily source the insulin.
"For people like pensioners, who depend on their monthly pension to upkeep them, they now find themselves having to use their money to go buy the insulin they could have been getting from the health centre or hospitals. Also, there are a lot of persons who live in the riverain areas who cannot come out to purchase the insulin," Faerber said.
He further stated that based on information reaching him, personnel at hospitals have said that the situation comes as a result of receiving inadequate supplies from the Ministry of Public Health.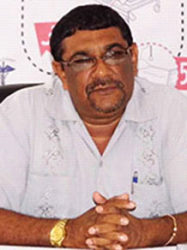 Similar sentiments were shared by Regional Chairman of Region Six David Armogan, who told Stabroek News that the shortage of insulin continues to be a frequent occurrence in his region.
He explained that because there is a high number insulin-dependent persons in the region, there has been and will continue to be a heavy demand for insulin.
Armogan further noted that while the region would have been able to replenish its supply recently, the supplies are inadequate since it is mostly only available for internal use, as out-patients are now expected to purchase their own supplies. "From time to time, we would receive some supplies from the material unit from Georgetown; other times, we have to buy our own supplies but we don't always have the funds available," he said.
Region Two is also said to be facing similar issues but it was recently able to replenish its supply with new stocks from the Ministry of Public Health. "We had a shortage but we recently received some supplies from the ministry and we bought some as well," a regional official told Stabroek News.
Around the Web