The taxi driver who hit and killed Osmond Griffith, the main witness in the faeces assault on newspaper columnist Freddie Kissoon, will today face charges, including causing the man's death.
This is according to Traffic Chief Deon Moore, who told Stabroek News that there is sufficient evidence to charge the driver. He is scheduled to appear before Sparendaam Magis-trate Zamilla Ally-Seepaul to face a charge of causing of death by dangerous driving and driving under the influence.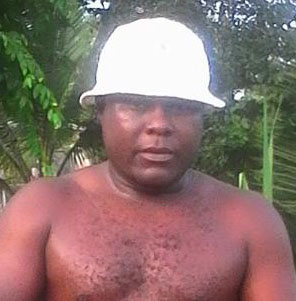 Griffith, 40, of Hadfield Street, Georgetown, died around 2am on Friday after he was hit by an out-of-control car along the Industry Railway Embankment, East Coast Demerara. He sustained severe injuries, including a broken neck, and was transported to the Georgetown Public Hospital, where he was pronounced dead on arrival.
Griffith was a passenger of a car, PJJ 8028, and requested that the driver stop in order for him to urinate. Soon after, a taxi, bearing licence plate HC 4399, was proceeding west along the embankment road when the driver reportedly lost control of the car and struck PJJ 8028 before hitting Griffith, who was standing at the corner of the road. He was pitched some 20 ft. away.
At the time of the accident, the driver was above the legal limit in respect of consumption of alcohol.
Griffith was said to be the main witness in the trial of PPP members Kwame McCoy and Jason Abdulla as well as former bodyguard Shawn Hinds, who are accused of dousing newspaper columnist and activist Freddie Kissoon with faeces during an attack in 2010.
The men were charged in February this year and the trial is currently ongoing. Griffith had not testified up to the last hearing.
Around the Web