The two communities of Lethem and Tabatinga in Region Nine will soon be able to benefit from easier access to goods and services as the township is working towards the construction of a $60 million access bridge by the end of the year.
This is according to Lethem Mayor Carlton Beckles, who, in a recent interview with the Government Information Agency (GINA), detailed the benefits of the new bridge to the people of the two communities.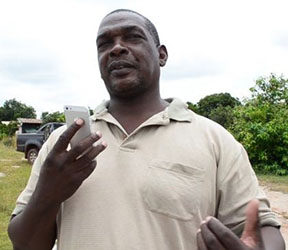 Beckles noted that at present there is one major road that caters for both ingress and egress in Tabatinga and with the expectation of a population growth in the years to come, traffic congestion in the township will become an issue
Thus, the new structure will not only bridge the gap between the housing scheme and Lethem, but will also ease traffic congestion.
"… On forward planning there should be another entrance, because Lethem is developing and there is a lot of vehicles traversing and there will be years to come that there will be traffic jams… so you will not only have one entrance coming out of Tabatinga, we would have another entrance," Beckles said.
He further noted that the construction of the bridge is just one of several projects that will be undertaken to prepare for the major developments in the town as there are also plans to do a major upgrade to the Tabatinga Sports Complex as well as the establishment of green spaces in the township.
The bridge project is to be funded by central government and Beckles noted that the construction is expected to be completed by year end.
The Regional Democratic Council has also opened tenders for the construction of a new Nursery School and teachers' quarters in Tabatinga, Beckles said.
Home to two branches of commercial banks, Republic Bank and the Guyana Bank for Trade and Industry (GBTI), Lethem also has an upgraded airstrip which facilitates regular flights to and from the border town.
Meanwhile, Tabatinga, a community in Central Rupununi is said to have been established and further developed by the Central Housing and Planning Authority in 2003 and is home to over 1000 persons.
Through Government's support, Tabatinga has benefitted from major infrastructural development including roads and electricity.
Recently, the Guyana Water Inc expanded water services in the scheme with the refurbishing of elevated storage tanks.
Around the Web