Parbhudyal Tarchand, the Albion man who was on trial for the second time at the High Court in Berbice for allegedly strangling his wife, was found not guilty on Thursday last by a jury.
Tarchand, 34, called 'Ramesh,' of High Reef, Albion, left the court a free man after the jury returned a not guilty verdict for charges of murder and manslaughter.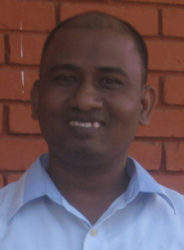 Attorney Stacy Goodings presented the state's case, while Tarchand was represented by attorneys Mursaline Bacchus and Perry Gossai. Tarchand was facing his second trial before Justice Jo-Ann Barlow, after the first trial before Justice Franklyn Holder was stopped after allegations of jury tampering.
Tarchand was accused of strangling his wife, Geeta Devi Bissondyal, at their home, located at High Reef, Albion, in June, 2013.
On Thursday, the jury took just under two hours to deliberate before subsequently returning with their unanimous verdicts of not guilty on both counts.
Afterward, Tarchand was seen standing in the court baffled, as if he could not believe he was a free man again.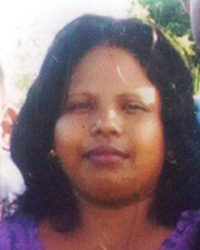 A total of 10 persons testified during the trial, including Dr. Vivikanand Brijmohan, who conducted the post-mortem examination on Bissondyal and gave the cause of death as manual strangulation.
The state's attorney had told the court that on the day in question, the couple had a misunderstanding. It was alleged that during the misunderstanding, the accused strangled Bissondyal and then attempted to kill himself. Bissondyal was discovered lying on a bed and was rushed to the Port Mourant Hospital, where she was pronounced dead on arrival, while Tarchand was saved.
Around the Web