Antonio Do Nascimento Da Silva c/d Matogrose is wanted by the police for questioning in relation to the murder of Ana Maria Souza Da Silva which occurred on February 21, 2016, at Muruwa Backdam, Konawaruk, Potaro.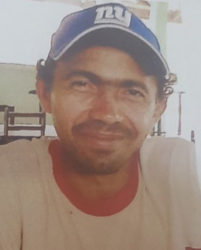 The police say that anyone with information that may lead to the arrest of  Do Nascimento Da Silva is asked to contact the police on telephone numbers 455-2238, 227-1149, 225-2227, 225-0575, 911 or the nearest police station. His last known addresses have been given as Muruwa Backdam, Konawaruk, Potaro and Boa Vista, Brazil.  All information will be treated with the strictest confidence.
The decomposing body of Maria Souza Da Silva, 43 years, was found in a shallow grave at Muruwa Backdam, Konawaruk River.
Around the Web