A fire which started around 11:30 pm on Tuesday in Adelphi Village has left a bedridden man dead and his 95-year-old mother homeless.
The man who was burnt to death is Parsram Samaroo, 64, of Lot 19 Adelphi Village, East Canje, Berbice. His mother,  Sherian Mangru, 95, explained that she woke up as a result of the extreme heat coming from downstairs.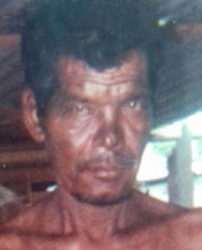 "When me do see, the fire almost catch me stomach and me jump up and me find the door and open it and go out", she said. According to Mangru, she yelled for her grandson who lives a house away.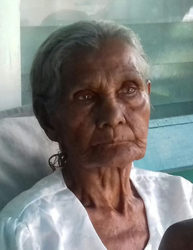 "Me start holler for me grandson and he run come and hoist me and carry me downstairs". She said that she took care of her bedridden son and that he lived in the downstairs apartment. Mangru's grandson, Raymond Mangru, stated that when he heard his grandmother screaming and he ran out, the fire had taken over the downstairs.
"Me see the lady stand up on the landing and the whole downstairs kitchen on fire", he said. Mangru told Stabroek News that he attempted to go back to rescue Samaroo but could not since the entire house was already in flames. According to Mangru, Samaroo smoked but family members would usually monitor the cigarettes.
Meanwhile, a relative, Sohodra Rampersaud, said that the charred remains of Samaroo's body was discovered about one hour after the fire.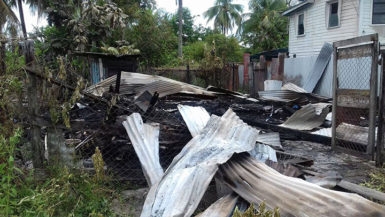 "When me see he, he deh like when he hide he face and cloak up when the fire catch he, just so he left", she said.
They described Samaroo as a jovial person who would always make the best from any situation. Samaroo leaves to mourn his mother and three siblings.  Investigations into the blaze are ongoing.
Around the Web