After weeks of pressure and condemnation over a pharmacy bond contract it struck with businessman Larry Singh of Linden Holding, the government today admitted that the arrangement was "undoubtedly undesirable" and that it would consider shortening the lease for the Sussex Street bond while expediting the search for another facility.
A statement from the government follows:
STATEMENT ON THE STORAGE OF GOVERNMENT PHARMACEUTICALS
Cabinet was engaged in full and thorough discussions on the issue of the storage of government pharmaceuticals at the privately owned Sussex Street facility. Cabinet has concluded that the arrangement was undoubtedly undesirable. Cabinet also considered the options and recommendations in the report of the Cabinet Sub-Committee tasked with reviewing the decision of the Ministry of Public Health to lease facilities at Sussex Street.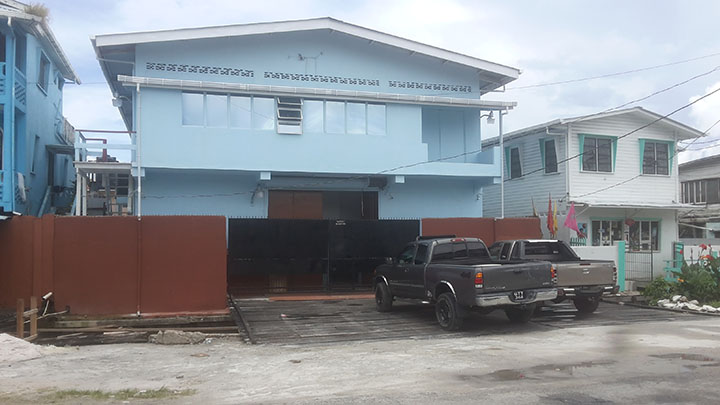 REVIEW AND RENEGOTIATIONS
Specifically, Cabinet explored a range of options including shortening the lease period for the rental of the Sussex Street facility while expediting the search for another facility. Government agrees to secure its own pharmaceuticals storage facility and is inspecting suitable sites.
The options of purchasing, constructing or leasing will also be explored. However, the conditions for the storage facility to be located within close proximity of the Georgetown port and be easily accessible remain applicable.
BEST ARRANGEMENT
Though it has, out of necessity, taken some time to arrive at these decisions, Cabinet is satisfied that significant advances have been made on this matter and when the full menu of actions is completed, the best arrangement, in the interest of the people of Guyana, will be concluded.
Cabinet notes that the Minister of Public Health, Dr. George Norton has taken responsibility for the imbroglio and has publicly expressed regrets over the controversy that the rental of the Sussex Street bond has engendered. Further, the Government recommits itself to managing the affairs of the state in a transparent and accountable manner and to respect public opinion at all times.
STRENGHTEN DELIVERY OF HEALTH CARE SERVICES
Cabinet recommitted itself to be vigilant with regard to all contracts and arrangements and assure the people of Guyana that efforts will continue to strengthen the delivery of health care services which, for too long, have been held hostage by close friends and cronies of the previous administration.
Finally, Cabinet acknowledged the frank expression of views by a wide cross section of the Guyanese society which it respects as vital to true participatory and inclusionary democracy.
Further updates on the progress of this matter will be provided as necessary.
Around the Web