An Albouystown man was on Wednesday charged with murder, while his son remains on the run after police say their attack on a Port Kaituma dredge owner, last Friday, resulted in his death.
The dead dredge owner has since been identified as Ryan English, 32, called 'Archer,' who died last Sunday at the Georgetown Public Hospital while undergoing surgery for a chop wound to the head.
Shurland Mohan, 44, who was said to have restrained English as his son fired chops at the man, was on Wednesday charged with the murder.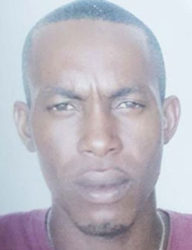 Sources told Stabroek News that the attack occurred last Friday at White Water Creek, Port Kaituma, following an exchange of words between the men, who were said to have been drinking together earlier that day.
The men were all known to each other and had a history of altercations.
On the day of the fatal attack, they were all "having drinks" and taunting each other when a physical altercation ensued after the assailant became offended, resulting in English being chopped to the head.
Consequently, English decided to visit the camp where the assailant's father was to lodge a complaint.
However, instead of listening to the complaint, Mohan allegedly confronted English and then allegedly managed to restrain him in order to allow his son to administer several more chops about English's body.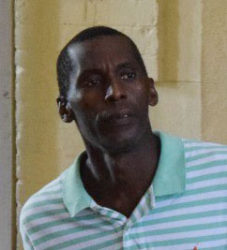 At the end of the assault, English was transported to the Port Kaituma Hospital by members of the mining camp before subsequently being transferred to the Georgetown Public Hospital, where he succumbed to his injuries while undergoing surgery two days later.
A post-mortem examination performed on English's remains on Monday revealed that the man died from haemorrhaging due to multiple cut wounds.
Meanwhile, Mohan, who was apprehended at the mining camp where the attack occurred, appeared before Chief Magistrate Ann McLennan on Wednesday charged with murder. He was not required to enter  a plea. The matter has since been transferred to the Matthews Ridge Magistrate's Court for trial.
Mohan's son fled the scene and has not yet been apprehended by police. Both father and son were said to be operators of a dredge located in the same area.
Around the Web