During the busy Saturday morning shopping at Bourda Market, a man attempted to steal the bicycle of a senior citizen.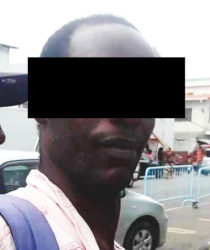 The senior had just come off of the bike on Robb Street and parked it against a wall as he attempted to make a purchase from a nearby vendor, when the man jumped on the bike and began riding away through the crowd.
However, his escape was short-lived, as a shopper, responding to the screams of the senior, knocked him off of the bike and subsequently handed him over to the Bourda constabulary authorities.
The shaken senior did not want to talk about the ordeal and had to be helped away as he kept clutching his chest while weeping and panting for breath. "Ow he thief my bike, he thief my bike and a just rest it down", he lamented.
A Bourda constabulary rank said that the man will be charged but could not say when.
Around the Web