Prisoner Wayne Griffith, one of the three men charged with the Ramada Princess Casino robbery, has accused the officer-in-charge of the Timehri Prison of denying him access to medical treatment, although the claim is being denied.
The allegations were made by Griffith during a hearing on Friday before city magistrate Leron Daly.
Griffith, 29, claimed that since the severe beating he received after the robbery, he has been urinating blood and has been denied medical treatment.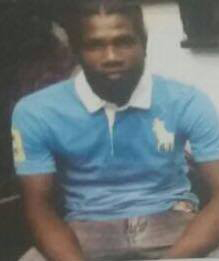 He added that despite the fact that based on his requests the magistrate has ordered that he be referred to a doctor, he is being told that he will be sent when the officer-in-charge of the prison, Deo Gyandat, feels like sending him.
Griffith also said that he is not allowed to lay in his cell without handcuffs on his hands and shackles on his feet. He said that although he is deemed a high-profile prisoner, murder suspects at the prison receive better treatment.
He also said that although all prisoners are allotted a number of phone calls, whenever he attempts to make a call he is unable to do so.
The prisoner alleged that he being victimised because he has been outspoken about a number of things.
This claim, however, was denied by officers at the Timehri Prison, who said that statements like the kind being made by Griffith are only made by prisoners who are not allowed to have their way. Gyandat also denied Griffith's claims, while stating that the prisoner was seen by the doctor on several occasions and was admitted to the Georgetown Public Hospital.
He added that it would be unreasonable to have the defendant in shackles while in his cell and explained that such action is only taken if the prisoner is considered insane.
According to him, Griffith is only making the allegations because he wants bail, which is yet to be granted.
Griffith, along with Junior Stewart and Andrew Blackman are accused of robbing cashiers of $8,951,000, which was the property of the Princess Casino on April 29, at Providence, East Bank Demerara.
Around the Web