A joiner died on Saturday from a seizure just over two weeks after he and his wife were injured in a head-on collision on the Success Public Road, East Coast Demerara (ECD).
Dead is Gyanand Ramcharran, 41, of Lot 291 Area B, Grass Field, Lusignan, ECD, who was the driver of one of the cars, PKK 1113.
Ramcharran sustained injuries to his chest and feet in the August 26 collision and was admitted at the Georgetown Public Hospital (GPH) for two days during which he underwent surgery. He had been discharged and had appeared to be fully recovered.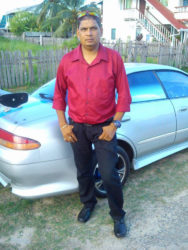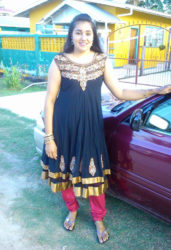 His wife, Sharzad Baksh, who was a passenger in the said car suffered injuries to her wrist and a broken shoulder and has since undergone two surgeries. She is presently in the care of her relatives since she is unable to do anything for herself.
The driver of the other car sustained minor injuries. He was treated and sent away and has since been placed on $100,000 station bail, as investigations into the matter continue. The accident occurred at around 3.30 am on August 26.
Stabroek News understands that Ramcharran was proceeding east along the East Coast Public Road while the other car, a red Toyota Allion was travelling in the opposite direction.
The Toyota Allion reportedly clipped a car which was travelling in its lane before losing control and slamming head-on into Ramcharran's vehicle.
The dead man's brother-in-law, Khemraj Shivbaran, explained that on the day of the accident, Ramcharran and Baksh were heading back home after dropping off his brother-in-law to Blyzeight Gardens when tragedy struck. The brother-in-law, according to him was preparing to leave the country to attend a Qaseeda competition.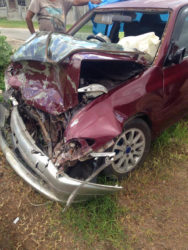 He said that after the couple was discharged from the hospital, Ramcharran was in the care of his mother while Baksh was in the care of her mother and sister.
According to Shivbaran, it was on Saturday afternoon that Ramcharran and his mother visited Baksh and were returning home when he suffered a seizure and was pronounced dead on arrival at the GPH.
Ramcharran's relatives said that his death came as a shock as since his discharge he had not complained about any severe pain.  The relatives are of the belief that he may have suffered internal injuries which were not detected.
They are awaiting a post-mortem examination which is scheduled to be conducted tomorrow.
Around the Web