On September 2, 2016, the Commission of Inquiry into the education system journeyed to Region Seven (Cuyuni/Mazaruni) and heard a number of complaints including that the pupil-teacher ratio was too high.
A release from the Ministry of Education yesterday said that Head teachers, teachers and parents of children from sixteen schools had their say. Officials from the Region 7 Department of Education were also present.
The consultation was held at the Kamarang Primary School. Some of the schools and communities represented included Phillipai, Kako, Jawalla, Waramadong, Quebanang Wax Creek, Paruima, and Imbaimadai.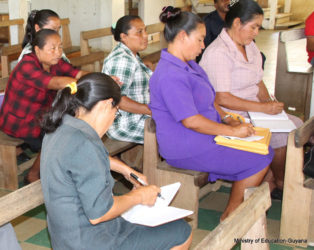 The first hinterland consultation it has held, the inquiry heard several speakers say that the pupil-teacher ratio was too high and did not allow for effective supervision.  A recommendation was made for the teacher-pupil ratio to be 1:15 at the nursery level; 1:20 at the primary level and  1:30 at the secondary level. Calls were also made for the Ministry to bring secondary schools in the Region up to par with those on the coast by ensuring that the curriculum covered technical subjects such as Home Economics, Wood Working and Information Technology.
Other recommendations included the need for welfare officers to address the needs of both teachers and students; disbursement of benefits before the retirement age; introduction of Amerindian languages in the school's curriculum; more support to tackle the high cost of living in the Region; the need for special education teachers; and for opportunities to pursue studies at the University of Guyana via the distance mode.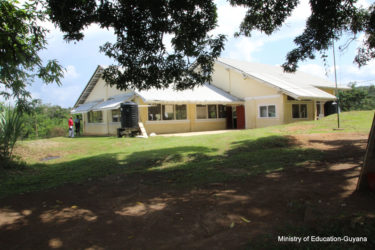 The release said that that Regional Education Officer, Charles Holmes, in highlighting a few of the successful initiatives instituted by the Ministry, said that the hot meal programme in the region has been successful.  He said that 11 of 16 schools have access to computer labs and plans are in train  to ensure that the remaining schools gain access by the end of 2016. Teachers in the Region were encouraged to utilize Information and Communication Technology to aid their work especially as it relates to the timely completion of reports and lesson plans.
Ed Caesar, Chairman of the Commission of Inquiry, in his opening remarks, briefed the gathering, on the significance of the inquiry to the strengthening of the Ministry's Strategic Plan, also referred to as the Education Sector Plan.  "We have to hear from our brothers and sisters about how the education system affects them. Nothing is too small or too big to talk about," Caesar stated.
Public consultations are scheduled to be held in Region 1—Port Kaituma, Mabaruma, and Moruca from today to September 17, 2016.
The COI began in April of this year and is expected to conclude in December 2016.
Around the Web