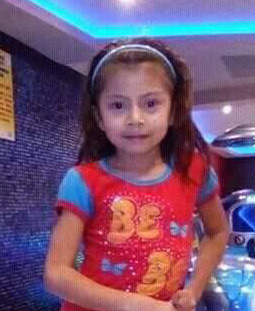 An infant and his seven-year-old sister were killed during the wee hours of yesterday morning after their father lost control of the car transporting them and crashed into two parked vehicles along the Blankenburg Public Road, West Coast Demerara.
Dead are 10-month-old Marvin Halley and his sister, Tina Halley, of Lot 33 Covent Garden Public Road, East Bank Demerara.
Their father, Mark Halley, 31, sustained head injuries and several broken bones while his wife, Michell Miguel, who was also in the vehicle, sustained injuries to her neck.
Following the collision, they were all rushed to the West Demerara Regional Hospital, where the children were pronounced dead on arrival. Halley and Miguel were transferred to the Georgetown Public Hospital (GPH), where they remained patients up to yesterday afternoon.
Halley is said to be in a critical condition and is in the Intensive Care Unit (ICU), while Miguel's condition is listed as stable.
Stabroek News was told that around 2am yesterday, Halley was proceeding west along the Blankenburg Public Road at a fast rate when he lost control of the grey Toyota Premio car he was driving and slammed into two parked vehicles, a Toyota Tundra, GJJ 9883, and a minibus, GLL 1610.
It is unclear where the family was heading at the time of the accident. However, information revealed that the car Halley was driving at the time was rented.
When Stabroek News visited the scene, the three damaged vehicles were present on the roadway. The Toyota Premio was badly damaged, while one of its doors was still seen dangling onto the back of the Toyota Tundra.
Sources revealed that due to the time the accident occurred, there were no eyewitnesses.
However, one man, who resides in the vicinity of where the accident occurred, said based on what he understands Halley swerved from a stray dog and he slammed into the two vehicles.
Several efforts made to contact the family of the injured persons proved futile.
However, when contacted by this newspaper, a friend of the couple was still in a state of shock at what transpired. She said, "They currently doing the roads and with them big holes any accident is likely to happen."
Around the Web