Speedboat monitors and a crackdown on uncertified boat captains are among measures announced yesterday by the Maritime Administration Department (MARAD) in the wake of a number of fatal collisions on the rivers.
In a statement, MARAD said one of the safety measures to be implemented is the establishing of safety offices in Regions 1, 2, and 7 in the areas of Mabaruma, Charity and Bartica.
In addition, speedboat monitors will be deployed in those areas to conduct safety checks on vessels traversing the waterways. Monitors will be aided by the law enforcement agencies comprising the Coast Guard and Marine Police.
In addition, new River Navigation and Safety Regulations will be produced for those particular areas, and an enhanced prosecution process will follow for persons transgressing the safety regulations through the court system.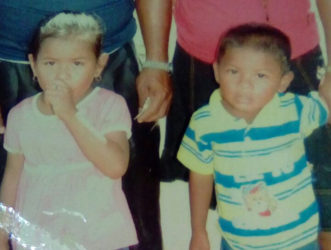 Other immediate safety steps to be implemented include, zero tolerance for those captains who are not certified and no passenger vessels will be allowed to operate during the hours of darkness, only in the case of an emergency.
Boat operators found under the influence of alcohol will have their licences revoked, MARAD said.
The regulatory body said that its officials will continue to work closely with the Marine Police and Coast Guard to ensure safety practices are upheld on the waterways.
Last month, two children died in a horrific crash on the Aruka River in the north west.
Basil DaSilva, Ophelia James and their three children, Wayne DaSilva, 16; Loyzal DaSilva, 7, and Daveanand James, 6, were travelling on the Aruka River, heading to Central Kumaka, when a boat crashed into theirs.
Basil DaSilva was subsequently thrown out of the boat and into the water, while his wife and three children were left in the boat, which was badly damaged and it started sinking.
James, who had suffered two broken ribs, a fractured shoulder blade and a punctured lung, had told Stabroek News that her two youngest children were knocked unconscious as the boat was sinking and their older brother, Wayne, tried to save them but his valiant efforts were fruitless and the two children subsequently drowned.
A number of other such cases have occurred in recent years and families of the victims have often complained that the matters were not properly investigated.
Around the Web