Meadow Brook resident Cleveland Lovell, who was allegedly found with a pistol and a large quantity of ammunition, was yesterday remanded to prison.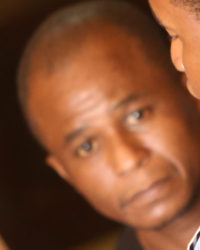 It is alleged that Lovell, 45, on September 9, at Meadow Brook, had in his possession a .25-calibre pistol as well as 75 matching rounds of ammunition and 40 rounds of .38 ammunition without being the holder of a firearm licence.
He pleaded not guilty to all charges read.
According to the defendant's attorney, the pistol and the ammunition were found in the upper flat of a two-storey building, while his client resides on the lower flat of the building. The lawyer said that the owner of the building occupies the upper flat of the building but does not live in the country.
Despite the lawyer's submissions, Magistrate Leron Daly later remanded Lovell and adjourned the matter to October 10.
Around the Web