A man was yesterday remanded to prison by a city magistrate after he was accused of raping a 13-year-old girl.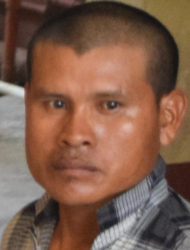 Harold Lord appeared before Chief Magistrate Ann McLennan where he was accused of raping the girl on March 26 at Bush Mouth, Aishalton.
The defendant was represented by attorney-at-law Everton Lammy Singh.
Lord was remanded to prison and the matter was adjourned to September 28.
Around the Web