The Ministry of Public Infrastructure's traffic and safety maintenance department plans to install street lights along the Number 19 road, as well as other areas in Upper Corentyne.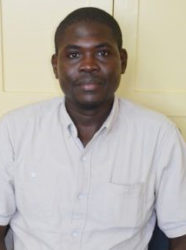 According to a GINA press release, the Ministry's Senior Projects Engineer, Kester Hinds noted that residents consider the road dangerous due to the absence of street lights. "We are working to correct this and bring relief to the residents as soon as we can, because it is long awaited," the release quoted Hinds as saying.
Meanwhile, the release stated that the road safety works which were expected to commence on Woolford Avenue have been delayed. Hinds revealed that they are awaiting approval from the National Procurement and Tender Administration Board to award the contract.
"We were expecting to commence during the school break (August holidays) but because of this we were delayed, however, it is anticipated that we should commence works within a month's time, so our children can be saved," the release quoted Hinds as explaining.
Around the Web