A handyman and a spare parts dealer accused of stealing cars and transmission parts were arraigned before a city court yesterday and remanded to prison pending the start of their trial.
Michel Baptiste, 33, of Melanie Damishana squatting area and Alvin Narine, 41, of 60 Station Street, Kitty, appeared before Chief Magistrate Ann McLennan, when the charges were read.
It was alleged that Baptiste, on August 13th, at Alexander Street, stole a Premio motorcar valued $2,600,000, property of Mark Gonsalves. He denied the charge.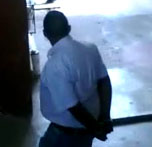 It was further alleged that Baptiste and Narine, on August 5th, at Sheriff Street, stole a Premio motorcar valued at $2.4 million and a quantity of transmission parts worth $2.5 million, property of Mahendra Ramchanand. They both pleaded not guilty to the charges.
Attorney Mark Waldron requested reasonable bail on behalf of his client Narine, who he argued was not a flight risk, and had no cause to steal articles of that nature given his line of work.
The prosecution objected to bail based on the serious nature of the charge and the punishment attached. It was also noted that police had a hard time locating Narine, as he gave a different address from the one related to the court.
The prosecutor further stated that the evidence against the defendants was strong and were they to be granted bail, they would likely flee the jurisdiction.
It was reported that one of the cars was recovered in Plaisance, on the East Coast of Demerara, while the missing parts were found at New Hope, East Bank Demerara.
The matter has been adjourned to October 19th for statements.
Around the Web