The preliminary inquiry into the charges against three men accused of the Kaieteur News grenade attack continued yesterday with more evidence-in-chief from a police officer who conducted the investigation.
Alfie Garraway, Janiel Howard, and Leroy Williams are charged with unlawfully and maliciously conspiring with other persons to cause an explosion by way of using a grenade, which was likely to endanger life or cause serious damage to property.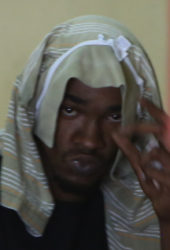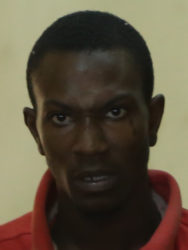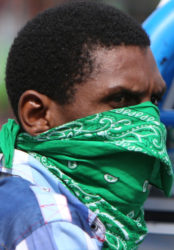 The court yesterday heard the evidence-in-chief of one of the prosecution's witnesses, Detective Sergeant Police Rodwell Sarrabo, who is stationed at the Brickdam Police Station.
Sarrabo was one of the officers who was with Janiel Howard when he allegedly made his statement. The court had embarked upon a voir dire into the alleged statements that were made by Howard. After Sarrabo's testimony, he was crossed-examined by Howard, who is unrepresented by an attorney.
The inquiry, which is presided over by Chief Magistrate Ann McLennan, was adjourned until September 22. Another hearings is also scheduled for September 23.
The grenade, which was thrown near the vehicle of Kaieteur News' publisher Glen Lall on the night a wake was being held for one of the company's employees, did not explode.
The police had said that after reviewing surveillance footage, ranks detained a car matching the description of the vehicle along with six suspects, three of whom— Garraway, 36, of Lot 71 Norton Street, Howard, 20, of Lot 322 Section 'C' Turkeyen and Leroy Williams, 25, of Lot 11 D'Urban Backlands—were subsequently charged.
Around the Web