A Bahamian man was yesterday charged with the murder of Guyanese educator Marisha Bowen, who was found dead in her Nassau Village apartment almost two weeks ago.
While information from Bahamian news sources is limited, Stabroek News was told that a 30-year old man was yesterday charged in a court with the woman's murder.
Princess Earle, the mother of the slain woman, told Stabroek News that the family received word that a man had been charged with her daughter's murder. When asked if the alleged murderer was known to the family, Earle responded in the negative.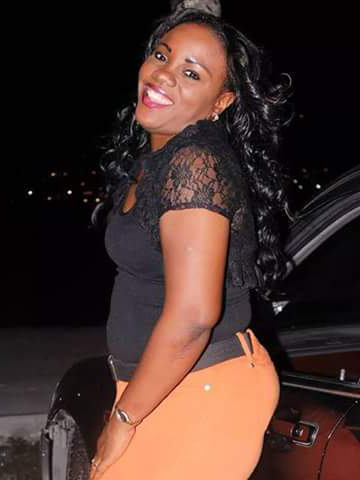 According to Earle, a memorial service for Bowen was held at the Charles Saunders High School, where she taught. Additionally, there will be a viewing of the woman's body today before it is returned to Guyana for burial.
Details of the burial are yet to be ironed out, Earle added.
Bowen, 35, a former resident of Lamaha Springs, North Ruimveldt, was discovered by police on September 9, following concerns that she did not show up for work.
According to a report from the Bahamas Press, loud screams were heard in the community in what was thought to be a domestic dispute inside. As a result, no one called police after the screams were quickly silenced.
Police reportedly stated that there was no evidence to indicate that there was forced entry into the woman's apartment and there was an indication that her assailant may have been known to her.
The Bahamas Press report stated that when the police visited the scene of the crime, there was a large presence of blood, while Bowen's body showed evidence that indicated she was stabbed multiple times.
Stabroek News was told that Bowen, a graduate of the Cyril Potter College of Education and the University of Guyana, was a former teacher at both the Brickdam Secondary School and the Central High School.
She had also been a contestant in the 2012 Miss Renaissance Pageant as well as in the Mother and Daughter Pageant of the same year.
Bowen was the mother of two children: a 16-year-old son who was away at college when the attack is believed to have occurred and a 10-year-old daughter who had recently travelled back to the Bahamas from Guyana.
Both children were said to have resided with her in the Bahamas.
Around the Web