A Guyanese man was among three suspected robbers shot and killed on Saturday evening by police responding to a report of a robbery committed at a supermarket in Anamoestraat, Paramaribo Suriname.
He has been identified as Rodwell Wiggins.
The other suspects are said to be one Surinamese and two Jamaicans. The second dead person was identified as a Surinamese convict who escaped from the Hazard Prison in Nickerie four years ago. The identity of the third dead person remains unknown. A fourth man was wounded and arrested by the police. According to reports from the Suriname press, officers in the Geyersvlijt Police Bureau received information regarding an ongoing robbery at a supermarket in the Anamoestraat and dispatched a unit to investigate.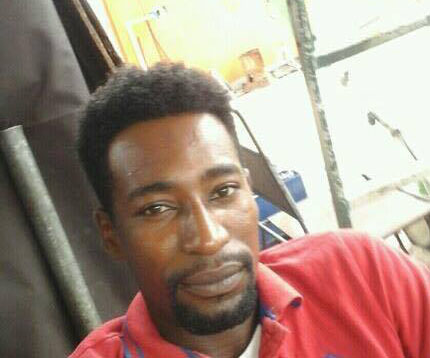 The shopkeeper disclosed that four men, two wearing masks and armed with a shotgun and pistol, raided the supermarket and held him and his wife at gunpoint. While the bandits were tying up their victims, the shopkeeper screamed for help and a neighbour went to their rescue.
The suspects fled with the loot and a security guard, who was passing by, gave chase. The gunmen fired several shots at the guard but missed, while shattering the windshield of the guard's car.
Eventually the robbers were cornered by police and during a shootout with the lawmen, three of them sustained serious injuries and were pronounced dead at the scene.
Officers recovered a shotgun with the barrel and butt cut off and some of the stolen items.
A man and two women who were present were arrested and are currently assisting police with the investigations.
Acting Crime Chief Hugh Jessemy could not comment accurately on the incident, stating that he had not received any official word from his counterpart in Suriname. However, he was of the belief that other local officials may have been in contact with Surinamese law enforcement officers.
Sources indicated this to newspaper that Wiggins was employed with the Oasis Taxi Service up to just about one month ago. But when this newspaper visited the taxi base yesterday, the supervisor in charge denied that Wiggins was an employee there stating that there were no records for him.
Meanwhile, Wiggins's wife, Samantha (only name given) said that for the past three years she has not had any contact with him since he was "missing in action".
Other information revealed that as the probe continues, investigators are trying to ascertain if the men were involved in any other robberies.
Around the Web