A worried mother is hoping for the best as she anxiously awaits the return of her minor daughter who has been missing for almost a week.
Missing is 12-year-old Olufemi Crawford of Liliendaal, East Bank Demerara.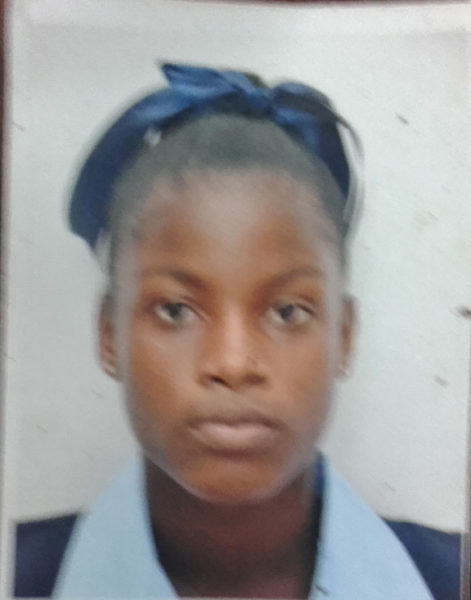 Speaking with Stabroek News, the child's mother, Pam Grey-Crawford, stated that she last saw her daughter last Wednesday, September 14, in the afternoon sometime after 5.
The mother stated that she sent her daughter to their Liliendaal home after they had spoken for some time.
According to Grey-Crawford, her daughter was clad in a light blue shirt and light blue jeans. She added that on Wednesdays her daughter would usually go to Kingston to do Woodwork. However, the form two student of St Winefride's Secondary never made it home that day and is yet to be heard from.
When her mother spoke to one of her school friends she was made aware that her daughter never went to school that afternoon.
Grey-Crawford said the child was reported as missing, following which she received word that someone had seen her in the Buxton area with two young men. The mother contacted a friend in Buxton who visited the area where her daughter was allegedly spotted and gathered information that the child had been had been cooped up with two young men for about three days. She was told that when the men went through her daughter's books and noticed what form she was in, they released her.
She further stated that police searched the area and had arrested the two men.
The mother said she received a telephone number, which the men alleged belonged to her daughter and although she knew she had not given her daughter a SIM for the phone she had she called the number nonetheless. She said someone who resides in Tuschen answered the phone.
Grey-Crawford is pleading with anyone who knows the whereabouts of her daughter or has any information that would lead to her discovery to contact her on 603-2179.
Around the Web