KINGSTON, Jamaica, CMC- While T20 superstar Andre Russell is attempting to dodge a two-year ban from the sport, the Jamaica Anti-doping Commission (JaDCO) says he violated a whereabouts clause through negligence.
JaDCO is building a case that the all-rounder failed to submit his whereabouts in advance as an Independent Anti-Doping Disciplinary Panel hearing continued here yesterday.
The cricketer is being accused of missing three drug tests in a 12-month period which effectively triggers a failed drug test ruling under anti-doping regulations.
JaDCO lawyer Lackston Robinson informed the hearing that Russell, 28, was negligent in whereabouts filings last year , dated January 1, July 1, and July 25.
Robinson alleges that Russell's third failure was tied to him not filing his whereabouts although he was given the opportunity following the second failure.
JaDCO's director of technical services, Nadia Vassell, told the panel that in a letter dated July 6, 2015 an extension was given for Russell to file his whereabouts by July 13, 2015.
She added that on July 20, last year, an e-mail providing a further extension was sent for filing to be done by July 24, 2015.
However, Russell's lead lawyer, Queen's Counsel Patrick Foster, is questioning the basis on which two of the three violations were arrived at.
"A good portion of the cross-examination relates to the July to September quarter, where JADCO recorded two filing failures," Foster told journalists after the adjournment.
"I'm just, in cross-examination, exploring the basis upon which they arrived at two filing failures in the same quarter and not one".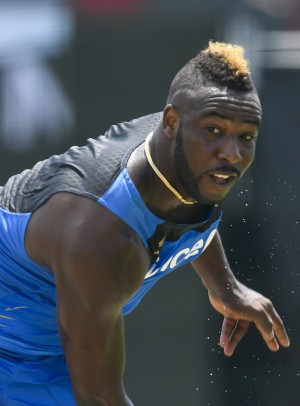 Russell, who at the last minute, opted out of the West Indies squad currently on tour of the United Arab Emirates, was present at the hearing along with his wife Jassym.
The hearing, which began on July 20, has been adjourned until September 28 with October 6 and 7 set as tentative dates for completion.
Russell, one of the most sought-after Twenty20 players, has represented franchises in the Caribbean, India, Bangladesh, Australia, and England.
He was a key part of the West Indies team that won the 2016 Twenty20 Cricket World Cup in India in April.
Around the Web