British Professor Ian Swingland, a world renowned conservationist is facing charges in the UK for allegedly helping investors avoid £60 million in taxes through projects tackling climate change and the spread of HIV.
Swingland, who was appointed Chairman of Iwokrama's International Board of Trustees in 2002, has denied charges of cheating the public revenue and conspiracy to commit fraud by false representation during a three-year scam.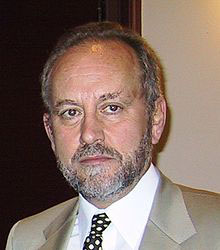 According to the London's Evening Standard, Swingland, of Canterbury, Kent, is on trial along with Anthony Blakey, 65, John Banyard, 67, Martin King, 54, and Andrew Bascombe, 58, who are accused of operating "a series of dishonest tax schemes" between 2005 and 2008.
"They were opportunities to invest in research designed to counteract the effects of climate change and to find a cure for HIV. They were designed to be attractive to people who had a large amount of income that they would rather not pay tax on," Prosecutor Julian Christopher was quoted as saying in the Evening Standard report.
Swingland's co-accused were involved in film financing as a way of reducing tax bills while he is said to have joined them when they switched to eco-projects.
It is alleged they ran the scam by trading carbon credits, so the "money would be invested in research into re-forestation," the prosecutor told the court, while adding that "nothing like" the amount said to be going into research was spent. It is said that they evaded taxes on £170 million in income.
The trial is continuing.
Around the Web