The Guyana National Broadcasting Authority (GNBA) is investigating allegations made against two of its Board members by Essequibo cable broadcaster, Kenwin Charles, Board Chairman Lennox Craig says.
"Following the rounds of Meetings, one Cable Broadcaster, Mr. Kenwin Charles of Northwest TV Inc. asked to meet with me to highlight several concerns. At that meeting he made a complaint essentially accusing Mr. Anthony Vieira and Mr. Victor Insanally of trying to improperly force him out of doing business on the Essequibo Coast where he had made significant capital investments," Craig informed in a press release, yesterday, which detailed events leading up to the allegations and actions to be taken.
"At the said meeting Mr. Charles indicated that he met with the Prime Minister (Moses Nagamootoo) where a similar complaint was lodged. I gave him every assurance that his matter will be given urgent consideration and that I will address this matter with the Board as soon as he makes a formal written complaint," he further added.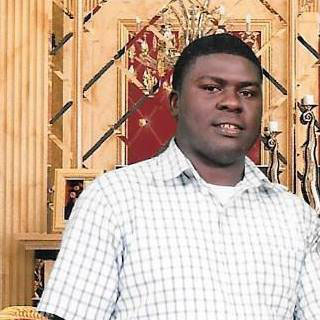 Charles had spoken to Stabroek News on Sunday when he informed that he was being pressured into moving his operations to the East Coast of Demerara. He said that it was explained that his cable network service was illegal and the broadcast was interrupting other signals on the Essequibo Coast.
However, Charles had told this newspaper that not only was he not the only illegal cable provider in the area but that for over five years, under the People's Progressive Party (PPP/C), he had applied for a broadcasting licence so as to be regularised, to no avail.
He said that when the APNU+AFC coalition won the elections last year and announced that the GNBA would be looking at all applicants, he once again applied and explained the reasons why he was pirating. "If you want to say that it is pirating well yes it is but find out and you will see it is not just me. It is …", he said as he listed other illicit  broadcasters.
"However, it is not that I don't want to be regularized. I have been trying from day one to set up a regularized service and this was not happening. All I kept hearing was 'we will look at it' and nothing. I want to be able to stay here (on the Essequibo Coast) and go through the rightful channel and provide people here the service. Records will show I have written, talked with did everything to try to get legal and I am still trying…," he added.
He wants the GNBA to investigate his complaint and to also look at the applications for licences of Essequibo operators.
However, he said he found it offensive that members of the GNBA would try to get him to move from a known area, where he has invested significant capital and place him in Mahaica, Region 4.
'Totally misrepresenting'
When Stabroek News contacted Vieira, he said that he was unaware of the press release issued by the Chairman of the board but is very upset at the allegations made by Charles, which he emphatically denied.
Insanally, when contacted,  told this newspaper that he has to first meet with Vieira and the Board before he comments. "I have to meet with Tony Vieira and members of the Board before I make a statement," he said.
But an incensed Vieira believes that Charles is out to discredit him and Insanally for his own purposes and that all the two ever did was explain to Charles that his service was illegal and he should stop and apply through the legal channels.
"He is totally misrepresenting this matter and will have to stop it or I am going to take him to court. That man has to come off the air…He is violating the law. He does not have a licence and is operating on 600MHZ UHF not even MMDS (Multichannel Multipoint Distribution Service) you know. It deprives those who want a frequency and interrupts other services," Vieira explained.
"We want to sell those frequencies as franchises… and he does not have a licence so he has to first get regularized…," he added.
And while Craig said that Vieira has been hostile in his approach to his tenure at GNBA, Vieira said that he holds no grudges against Craig and is working along with him for the good of the authority.
"Despite his abusive and obstructionist approach to my tenure as Chairman of the GNBA, I have displayed extreme restraint and immeasurable patience and have continually pledged to work with him and all other members of the Board to achieve the best objectives and ensure Public Interest is served," Craig said in his statement yesterday.
On the other hand Vieira said "We had the Prime Minister talk to both of us and we settled the matter and are both working along just fine", also informing that the Board will discuss the way forward in the Charles matter.
Giving an outline of the genesis of the matter, Craig wrote in his statement yesterday, "At our statutory meeting of June 30th 2016 the Board discussed the issue of regularizing all cable Broadcasters and agreed to have them take necessary steps to become fully compliant with the existing legal framework. One necessary step for full compliance is for all Cable Broadcasters to enter into a settlement agreement with GNBA to pay all required fees with respect to the period during which they were regularized. It was agreed that the Chairman of the Legal, Fees and Other Matters Committee lead a meeting with unregularised Cable Broadcasters on the Essequibo Coast to arrive at a negotiated settlement only with respect to payment of fees up to the end of 2016. These operators are expected to (re)apply for licences to operate in 2017 and beyond. It must be underscored that these Cable Operators have repeatedly requested regularised status for a number of years."
It was then pointed out that Charles complained to the Board and to government of the alleged pressure from  the GNBA members with Craig saying that if the allegations are found to be true it can serve as blow to the board.
"Separate meetings were held with both entities that are currently operating on the Essequibo Coast, certain matters were discussed for a report to be made to the Board. If indeed his allegations can be substantiated it will constitute a major blow on … those members concerned. I will carry out a complete investigation of the facts relating to matters raised by Mr Charles, I will review the reports of the meetings, elicit a response from the members concerned and will release an official statement in the coming days," he asserted in the correspondence.
On concerns about the slothfulness of the Board in addressing matters, the Chairman said that the work of the authority is not as advanced as he had envisaged it should have been at this juncture.  "This is attributable to the fact that when we assumed office the Authority was a far cry from what a regulator of this nature should be. As much as there was a regulator in place the Broadcasting landscape remained largely unregulated, weak administrative and compliance structures existed. As such, through its various committees we set out to build an Authority literally from scratch," he stated.
Craig says that he understands the impatience of those who have made application to become broadcasters and those wishing to see a reversal "of the barefaced giveaway of the national airwaves by the then President Bharrat Jagdeo" while assuring the populace that he is working hard to guide the Board in the direction of reviewing all existing licences and granting new ones in time for January 2017.
Around the Web