An East Canje, Berbice, mother of four, who pleaded guilty yesterday to attempting to traffic cocaine concealed in fake compartments of her suitcases, will be spending the next three years in prison.
Tricia Loo, 44, of Fort Ordnance, East Canje, Berbice, admitted to having had 9.510 kilogrammes of cocaine in her possession for the purpose of trafficking, on September 20, at the Cheddi Jagan International Airport, Timehri.
Her attorney, who told the court that Loo is a single mother and the sole breadwinner for her home, requested a non-custodial sentence, or, if that was not possible, that the minimum sentence requirement be implemented.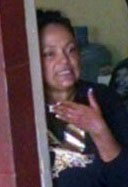 Prosecutor for the Customs Anti-Narcotic Unit (CANU) Konyo Sandiford-Thompson, advised Chief Magistrate Ann McLennan before sentencing was passed, that Loo had cooperated fully with officers in the investigation with respect to the procurers of the drugs.
The prosecution related that Loo was an outgoing passenger on a Caribbean Airlines flight on Tuesday when suspicious imagery was picked up on the scanner after two bags belonging to her were scanned.
A search of those suitcases revealed that they had false tops and bottoms, where plastic parcels filled with a whitish substance were concealed.
Loo was fined $25,677,000, which is three times the street value of the cocaine found in the luggage, and sentenced to three years in prison, the minimum sentence.
Around the Web