The government of Guyana met yesterday with stakeholders to discuss the revision of the National Occupational Safety and Health (OS&H) Policy and to create an action plan for the OS&H Council, GINA said. This development came amid a number of fatalities at worksites.
The Ministry of Social Protection collaborated  with the International Labour Organisation (ILO) to host a three-day consultation on the creation of an updated Decent Work Country Programme at the Herdmanston Lodge, Georgetown yesterday. The workshop is being facilitated by ILO representatives.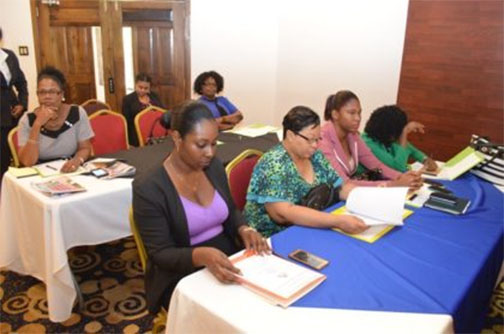 The revision of the safety policy was addressed during the consultations.   Minister within the Ministry of Social Protection Keith Scott in his address at the opening of the consultation encouraged stakeholders to ensure that their synergy created a policy that is suitable to the needs of Guyana's situation.
The Minister encouraged the incorporation of the use of technology in the revised safety policy.
"An examination of the primary focus and agenda of the Factories' Act and OS&H Act provides distinct understanding that a social policy is not only absolutely necessary it must be current and reflective of the evolving technology which does not in any way transgress the rights and safety of workers," Scott noted.
Stakeholders involved in the consultation were drawn from unions, the private sector and government agencies including the Ministry of Social Protection and members of the Council on OS&H.
Around the Web