Criticised for not keeping the public abreast of what has been transpiring, the Ministry of Agriculture today announced that Minister Noel Holder and a team had visited the Wales sugar estate to inspect steps towards diversification.
The release issued by the Ministry of Agriculture did not say when this visit occurred. The government and the ministry had also been scolded for not visiting sugar workers and the Wales community to explain the closure of sugar cultivation and diversification plans.
The release from the ministry follows:
Diversification of its Agricultural products remains an important pillar of the Ministry of Agriculture for national development, as it serves as an enabling environment for more job opportunities.  Given the current trends where countries are being forced to adopt to economic and climatic changes to thrive Guyana remains well on track.
Agriculture Minister, Noel Holder, along with the team who were formed to craft GuySuCo's Diversification programme, met with the Guyana Sugar Corporation's (GuySuCo) Management at the Wales Estate, Region Three.
The objective of the visit was to get a firsthand look at progress made thus far, as it relates to the diversification plan for the industry using Wales Estate as the model location.
In an invited comment, the Agriculture Minister gave assurance that the plan of action for implementation of the diversification programme is on schedule.
"The team has been working tirelessly, to ensure that the plan comes to fruition incorporating all of the avenues for development….One of the most effective ways for agriculture to adapt to climate change is to increase its resilience and I am pleased with the progress made thus far," the Minister said.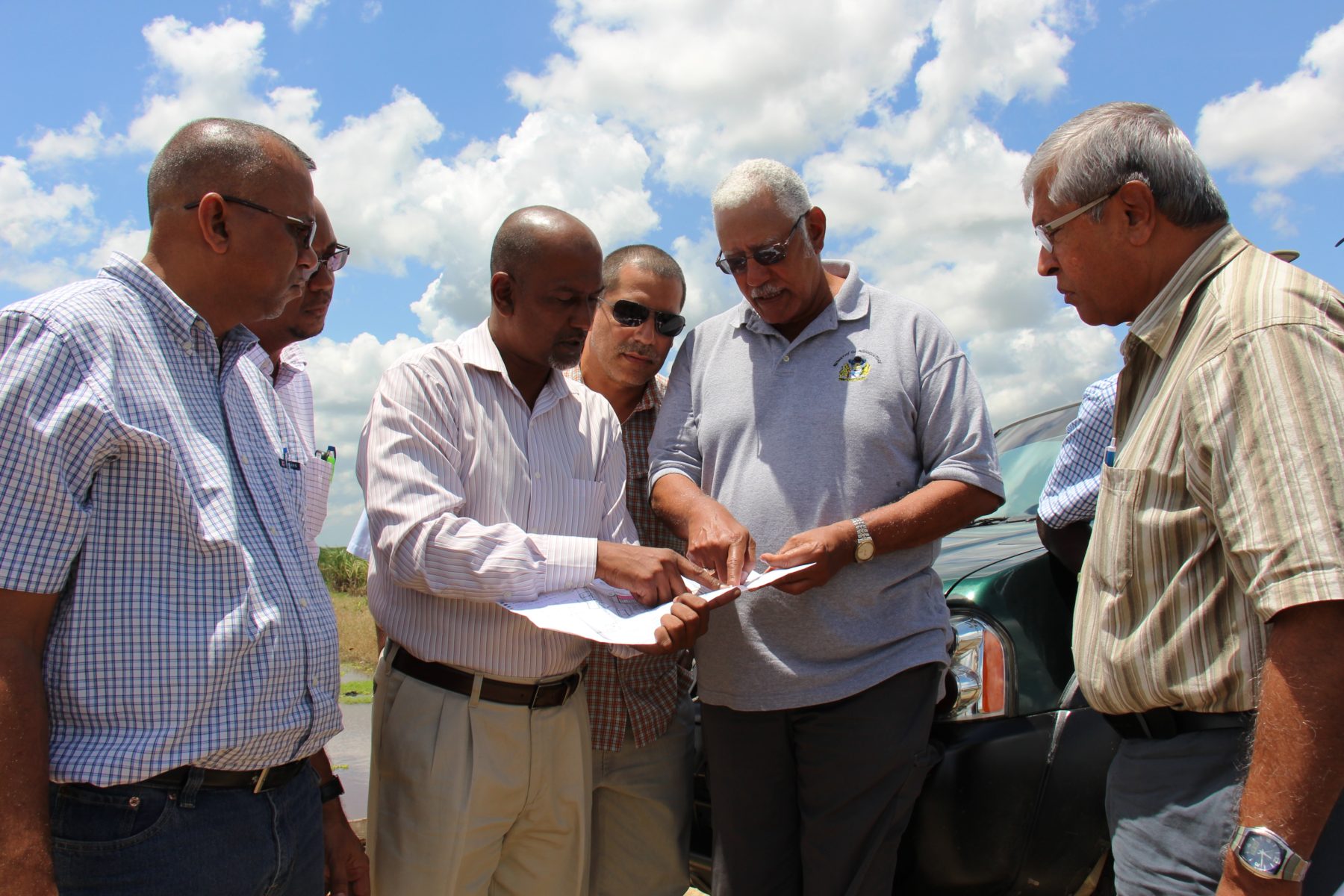 The team met with Chief Executive Officer of the Guyana Sugar Corporation, Mr. Errol Hanoman, Raymond Sangster, General Manager, Agriculture Services, Jevedra Komal, Environmental Manager, Davindra Kumar, Administrative Manager and Harold Davis who serves as a consultant attached to GuySuCo.
The diversification team comprised:- Permanent Secretary, Ministry of Agriculture, Mr. George Jervis, Chief Executive officer, Guyana Livestock and Development Authority (GLDA), Mr. Nigel Cumberbatch, Chairman of the Guyana Rice Development Board and General Manager respectively, Mr. Claude Housty and Mr. Nizam Hassan, Chief Executive officer, National Agricultural Research and Extension Institute (NAREI), Dr. Oudho Homenauth, and Inter-American Institute for Cooperation on Agriculture (IICA), Country Representative, Mr. Wilmot Garnette.
Around the Web