A police constable was yesterday charged with two counts of accepting bribes and he was released on $30,000 bail after his lawyer said he was wrongfully accused.
The courtroom of Chief Magistrate Ann McLennan heard that on June 15th, at the Kingston seawalls, Georgetown, Colin Rodney, 33, of Lot 17 Joseph Pollydore Street, Georgetown, engaged in a corrupt transaction as an agent of the state by accepting inducement from two men, Hushaam Mana and Saeed Gopie.
Rodney pleaded not guilty to the two charges.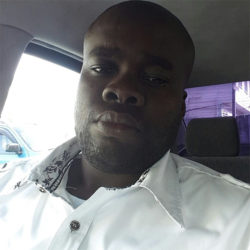 Police Prosecutor Deniro Jones, who did not give further details of the charges, objected to bail.
Attorney Patrice Henry, who represented Rodney, told the court that his client was arrested by the police since August 23rd.
Henry argued that though his client is a serving member of the Guyana Police Force, he was accused and charged wrongfully. Henry further told the court that Rodney is not a flight risk and that he should be released on his own recognisance as a result.
The Chief Magistrate, however, disagreed and subsequently set bail at $15,000 on each of the two charges and adjourned the proceedings until October 19th.
The charges against Rodney come in wake of a recent announcement by acting Commissioner of Police David Ramnarine that ranks found guilty of soliciting bribes from members of the public would face strict penalties.
"Once you are charged, either criminally or departmentally, you will not be tolerated any longer," he told an audience of police officers, while adding, "Once you fall within a certain period of service, out you have to go."
Around the Web