Self-confessed drug lord Barry Dataram was today found guilty of the possession of cocaine for the purpose of trafficking, while his three co-accused, including his common-law wife, were found not guilty.
Dataram was not present in court. Dataram, his common-law wife Anjanie Boodnarine, Kevin Charran, and Trevor Gouveia were before Magistrate Judy Latchman for the possession of 129.230 kilograms of cocaine (equivalent to 284 pounds) that was found on April 16, 2015 at the Lot 661 Silver Dam, Fourth Avenue, Diamond Housing Scheme house owned by Dataram.
The guilty verdict comes several days after arrest warrants were issued for Dataram and Boodnarine after they were a no-show at a hearing scheduled for a ruling on whether they had to lead a defence in their trial for the alleged possession of 129.230 kilograms cocaine. Dataram was called upon to lead a defence today and after there was no appearance for him he was pronounced guilty on the basis of the evidence before the court.
Dataram's attorney Glenn Hanoman has since removed himself from the case.  Sentencing is set for this afternoon.
At the previous court hearing, Hanoman, when asked why the two defendants were not in court, stated that he was unsure what was taking place.
Magistrate Latchman subsequently issued an arrest warrant for Dataram and Boodnarine and proceeded to sternly warn Charran and Gouveia that if they were absent on the next occasion, arrest warrants would be issued.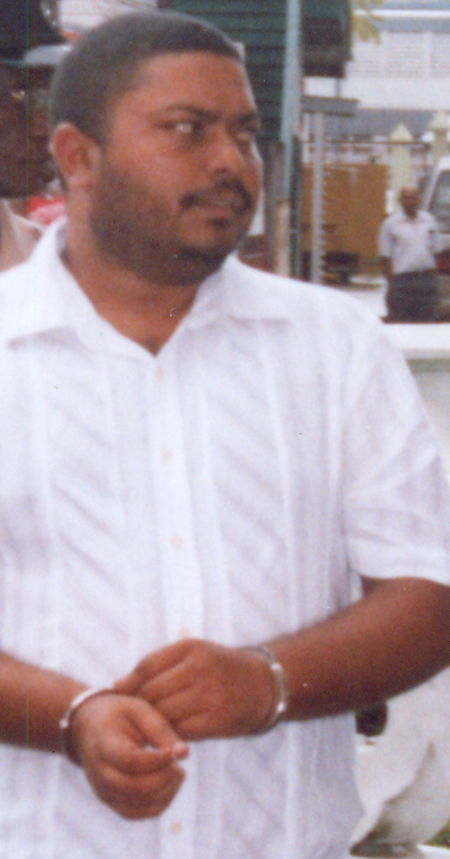 Around the Web