Two armed bandits barged into the Digicel store at Vreed-en-Hoop, West Coast Demerara around midday on Monday and carted off a quantity of cell phones and cash while terrorising staff and customers.
Reports are that the gunmen locked the workers in the washroom before escaping. When they entered the store they attacked one of the three customers who was said to be well-built and apparently seemed like a threat to them.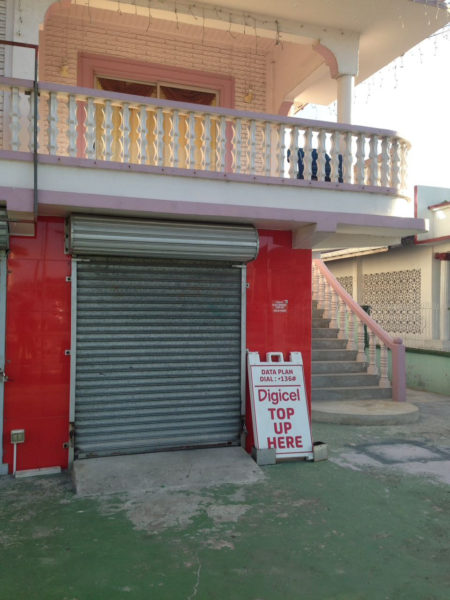 They then took away the "expensive phones" that were on display in the glass case as well as those that were in boxes. Not satisfied, the bandits also demanded that the two female staff hand over their cell phones along with their handbags that contained cash and other personal belongings. They also stole cash and cell phones from the customers.
Workers of the Zoon Store, located next door in the same building said they were not aware that there was a robbery until everything was finished and the men had left. There has been a spate of armed robberies at New Road Vreed-en-Hoop in recent times.
Last Saturday, two bandits invaded the RH Super Value supermarket, held the proprietress at gunpoint and escaped with $400,000 and a quantity of phone cards.
Around the Web